In this Update:
Wolf Issues Mask Mandate for All Schools
Pennsylvania Senate Expense Reports Now Posted Online
Free Webinars Connect Military Veterans with Agriculture Business Funding
National Childhood Cancer Awareness Month
Have a Safe and Happy Labor Day
---
Wolf Issues Mask Mandate for All Schools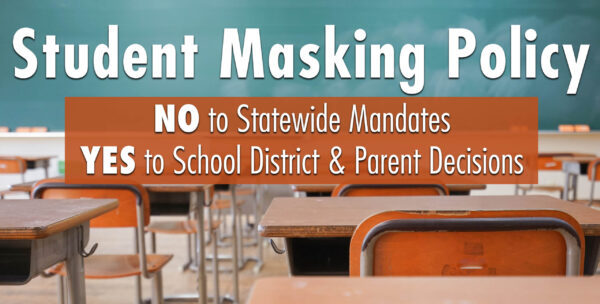 In a major policy reversal, Governor Wolf announced that masks will be required in all Pennsylvania public and private schools, as well as childcare facilities.
For months the governor stated that he would not impose a mask mandate and supported local control on the issue. However, it became clear last week that was only the case when he thought school boards would themselves require masks. When that was not happening in the majority of school districts, the governor sent a letter to the General Assembly seeking legislative action to require a mask mandate for schools – knowing full well that the legislature would not do so.
Now that the governor has not gotten his way through school board or legislative action, he had his Acting Secretary of Health, an unelected and unconfirmed bureaucrat, issue an order imposing this mask mandate on all schools across the Commonwealth.
I have heard from many of you asking how this is possible after voters stripped the governor of his emergency declaration powers in May. Unfortunately, even last year during the height of COVID and following the end of the governor's emergency declaration, the Secretary of Health has operated under authority of Pennsylvania's Disease Prevention and Control Act of 1955.
In June, the legislature passed Senate Bill 618, which in addition to preventing vaccine passports, would have limited the Secretary of Health's powers under the 1955 law. Not surprisingly, Governor Wolf vetoed that bill.
We all want to protect children, and no one cares more than the parents and school administrators in our communities. That's where the decision to mandate student masking should be made – at the local level.
That is why I joined my York County delegation members in issuing a statement on Tuesday opposing the governor's actions and encouraging local school districts to move forward with their existing Health and Safety Plans, which have been the subject of many public meetings and discussions based on individual community needs. Click here to read the statement.
We will continue to fight this in the legislature and work diligently to limit the Secretary of Health's powers – not just over schools but potentially businesses and all Pennsylvanians, as happened last year – and to ensure local decision-making does not get trampled on again.
Pennsylvania Senate Expense Reports Now Posted Online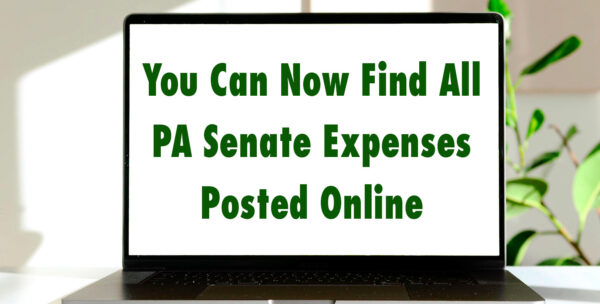 Pennsylvania Senate expense reports are now available to the public online, increasing transparency in state government.
The reports detail all expenses for each individual senator's office and institutional offices. Expense reports for July 2021 were posted this week, and the system will be updated with new reports every month going forward.
I believe that transparency in state spending is crucial to ensure that taxpayer dollars are spent as wisely and efficiently as possible. This page is designed to help make basic spending information easily accessible to the general public. To save taxpayer money, I choose NOT to accept per diems and only to receive reimbursement for mileage incurred outside of the 31st Senatorial District, although I am eligible to receive reimbursement while traveling inside the district. The current mileage reimbursement rate is established by the Internal Revenue Service. Here is the link to the Senate of Pennsylvania's expense reports.
Categories of expenses available in the reports include:
Per diems.
Car leases.
Office rent, utilities and expenses.
Postage.
Mileage, lodging and meal reimbursements.
Other expenses incurred by Senate offices.
Expenses for each caucus service office are listed under the respective leader reports. Other categories of information are already available online, including:
Free Webinars Connect Military Veterans with Agriculture Business Funding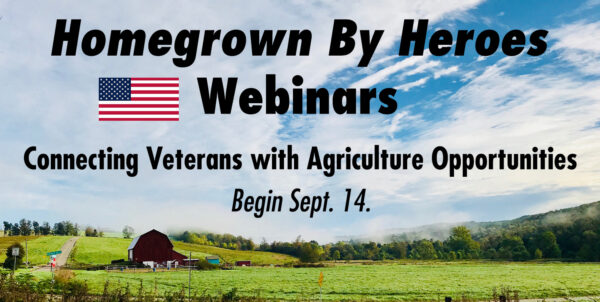 A free webinar series begins this month to connect military veterans who are considering starting or expanding an agriculture business with resources, funding and planning tools they need to succeed.
The first session will be held Sept. 14 from 7-8 p.m. and will cover grants, business planning and other resources. A web link or phone number to join the session can be obtained by contacting PA Preferred Program Manager Gwyn Rowland at RA-AgPaPreferred@pa.gov.
Future sessions will explore the PA Preferred Homegrown By Heroes program, which gives military veterans tools to brand their PA-made and PA-grown agricultural products for consumers who want to buy local and support veterans in their communities; sustainable agriculture opportunities through the PA Preferred Organic program; and other resources for transitioning, diversifying and expanding agricultural businesses.
National Childhood Cancer Awareness Month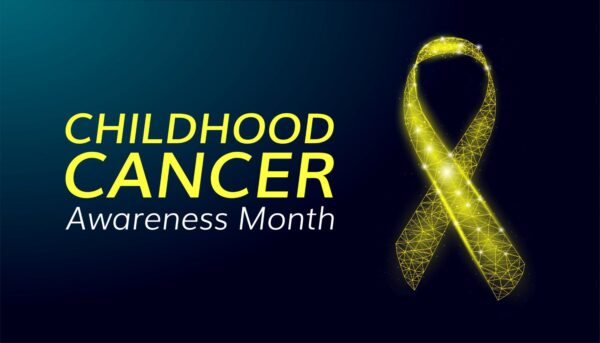 September is National Childhood Cancer Awareness Month. Childhood cancers take many forms, from blood disorders to various types of tumors and rare genetic diseases.
In recent years, the General Assembly created the opportunity for contributions to be used for pediatric cancer research. These contributions are deducted from a tax refund and may be made as a $5 contribution when renewing a driver's license or vehicle registration.
Have a Safe and Happy Labor Day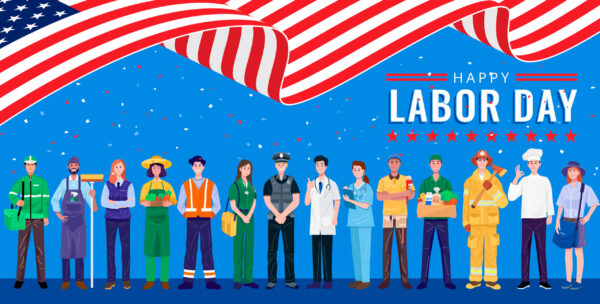 I hope you have a wonderful Labor Day weekend, as we celebrate the past contributions and hopeful future of the American worker.