In this Update:
Regan Hosts Red Land High School Government Class at Capitol
Input Needed for Broadband Map Review
Mental Health & Substance Use Crisis Stabilization Grants
Arts and Culture Grant Application Now Open; Free Webinar Available
Winter Storm Safety Tips
'Tis the Season for Fraudulent Charity Appeals
Merry Christmas
---
Regan Hosts Red Land High School Government Class at Capitol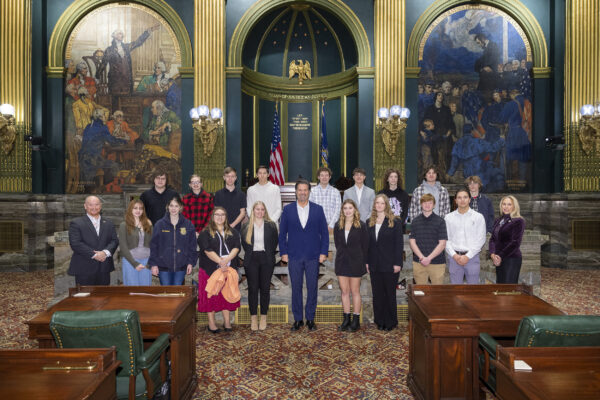 This week, students from Red Land High School visited the Capitol. After greeting them in the beautiful rotunda, I escorted them to the Senate chamber where we discussed our state government and my role as a Senator. It is always a pleasure welcoming teacher Jevon Ford and his government classes to Harrisburg.
Input Needed for Broadband Map Review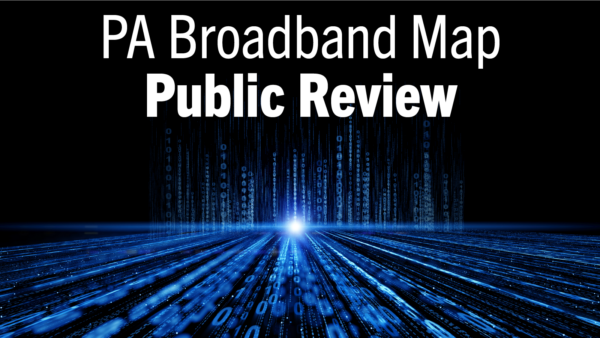 In recent weeks, the Federal Communications Commission (FCC) released its new broadband access map. It is critical that the information detailed in the map accurately identifies areas of Pennsylvania that do or do not have broadband internet access. This is important for the future expansion of broadband and government funding to help make it possible.
In order to further improve accuracy, the FCC is relying on individuals, businesses, and local governments to submit errors in the dataset of locations where fixed broadband internet service is or can be installed. All of these broadband serviceable locations will appear as points on the FCC's broadband map.
Challenges can include:
A location that meets the FCC's definition of a broadband serviceable location is missing from the fabric.
A location's broadband serviceability is incorrectly identified.
Information such as the address or unit count for the location is incorrect.
The location's placement – its geographic coordinates – is incorrect.
You can search the map here for your address and see if the FCC believes your home or business has access to high-speed internet so that the map can serve as a proper tool for deploying resources to areas that are unserved or underserved.
Learn more about the challenge process, open through Jan. 13, 2023, here.
Mental Health & Substance Use Crisis Stabilization Grants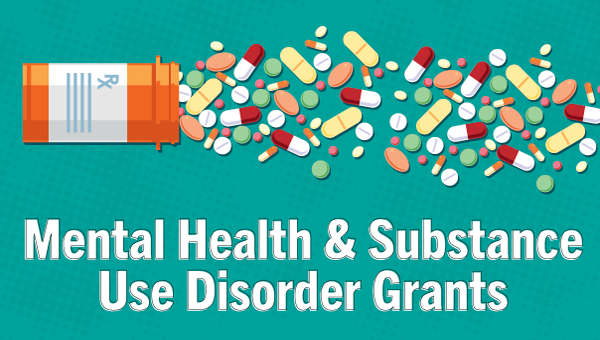 Counties have until Dec. 28 to apply for state grants to establish or expand crisis stabilization services for individuals with mental health and substance use disorders.
Grants of up to $3 million will be awarded to eligible single county authorities and can be applied toward a range of activities including construction and building infrastructure, staffing and programming.
The funding will help expand or establish services to provide a much-needed component to the continuum of care, reduce the burden on first responders, law enforcement and emergency departments, and provide timely care to individuals in need.
Arts and Culture Grant Application Now Open; Free Webinar Available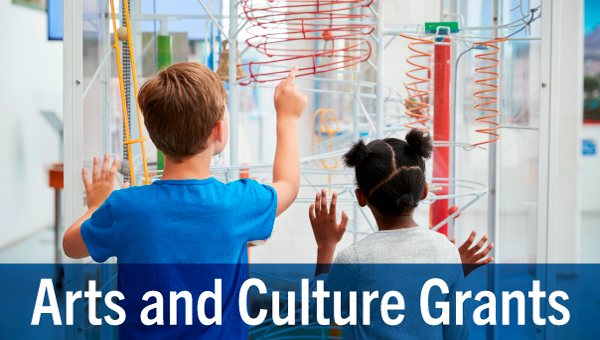 The Department of Community and Economic Development partnered with Citizens for the Arts in PA to create a free webinar regarding the PA Arts and Culture Recovery Program.
This new program, funded with $15 million of ARPA funds, is focused on helping arts and culture organizations and professionals to continue rebuilding after being impacted by COVID-19 shutdowns.
The webinar covers program guidelines, which outline all eligible organizations, as well as the application process. The deadline to submit an application is February 28, 2023.
Winter Storm Safety Tips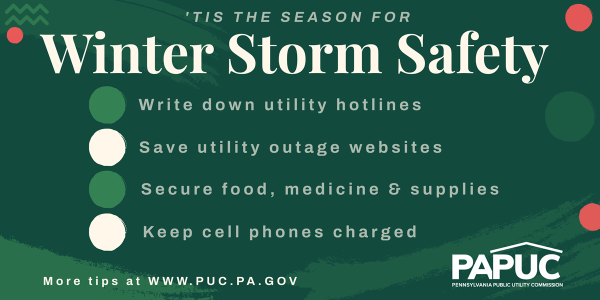 Knowing your utility hotlines is one of the timely tips offered by the Pennsylvania Public Utility Commission on storm preparation, power outages and other winter challenges.
Know Your Utility Hotlines: Write down, print or save toll-free outage hotlines for your electric utility and/or your natural gas utility, which are listed on your monthly bills and posted on the PUC website.
Save Utility Website Address: Your utility's outage reporting system can provide updates on repair and restoration efforts. Bookmark these electric utility outage sites and natural gas company websites.
Secure Supplies: Keep necessary food, medicine and other supplies on hand, including batteries for flashlights.
Keep Your Cell Phone Charged: A well-charged phone will keep you in contact with your utility, other emergency services and family members during any power outage.
Find more advice here on storm prep and what to do when the power goes out.
'Tis the Season for Fraudulent Charity Appeals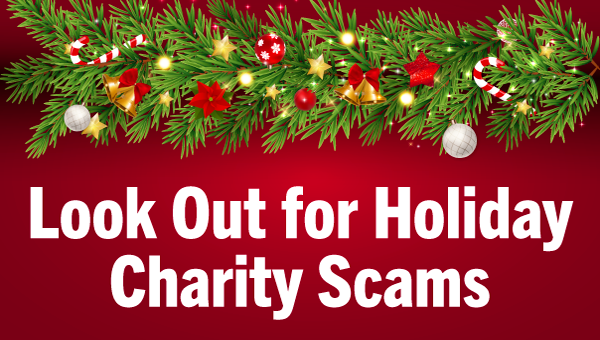 With many people planning charitable giving this time of year, the Pennsylvania Department of State offers tips and best practices to help consumers make sure their contributions are going to legitimate charitable organizations and causes.
Here are some red flags of potential charity scams:
Similar sounding name: Scammers often use names that sound similar to legitimate charities to intentionally create confusion.
High-pressure solicitation: Fraudsters will try to force a hasty decision by turning up the pressure. They may cold call, identifying you as a previous contributor, and asking for your renewed support or to update your credit card information.
Donation by wire transfer: Legitimate charities will not ask you to make payment via money order or wire transfer. If you are being solicited for a donation and are asked to pay by these means, hang up immediately.
Donation by gift card: A charity may ask for donations of gift cards, such as from a grocery store, to supply to someone in need, but you should never read the information from a gift card over the phone or provide it via email. After verifying the legitimacy of the charity, take any physical gift card donation directly to the location of the charity and request documentation of your contribution.
You can visit the online charities database to verify that an organization is registered to solicit in Pennsylvania and to see its basic financial information about expenses for program services, fundraising and management.
Merry Christmas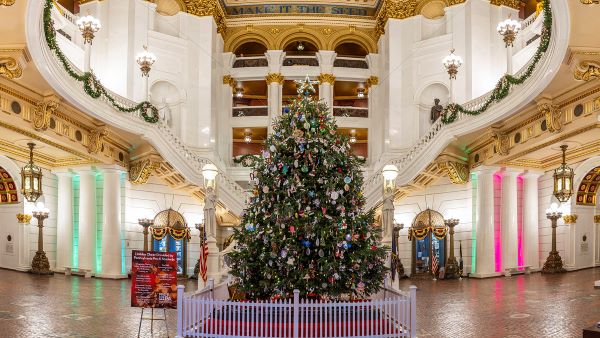 To all who celebrate, I hope you have a very Merry Christmas filled with joy and happiness as you gather with friends and family.
And I welcome you to visit the Capitol through January 6th to see this year's Christmas Tree, a 20-foot Douglas fir from Crystal Spring Tree Farm in Lehighton, Carbon County adorned with more than 700 handmade ornaments donated by students and seniors throughout the Commonwealth.
In addition to the tree in the rotunda, there is also a 20-foot tree outside on the Capitol steps. The inside tree is lit daily from 8 a.m. to 8 p.m. and the outside tree is lit from 5 p.m. to midnight.
You can plan a visit to see it here.