PennDOT to Hold Open House on I-83 Bridge Tolling Plan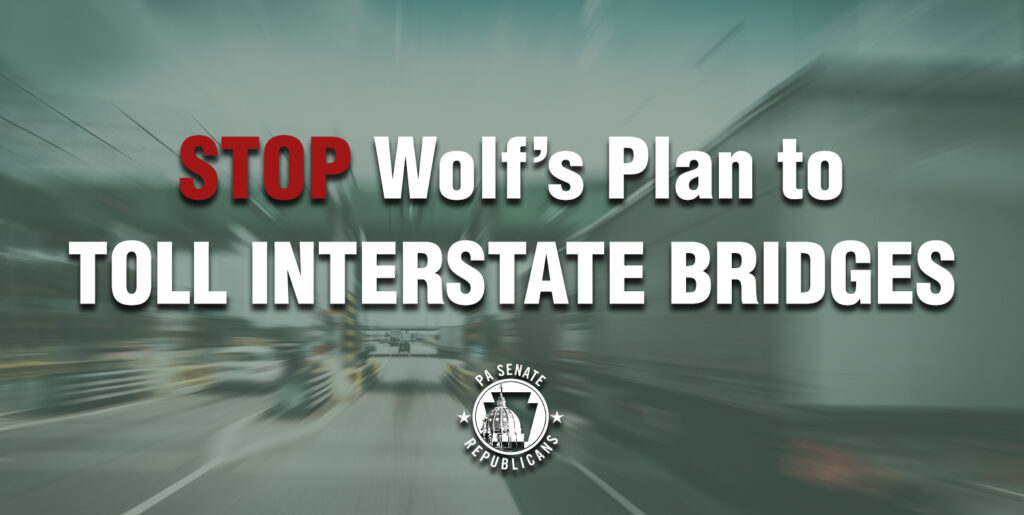 Next week, PennDOT plans to hold two separate "open house" events regarding their proposal to toll the I-83 South Bridge as part of a broader plan to toll nine bridges across the Commonwealth.
Such a toll would impact constituents from the 31st Senatorial District that travel daily on the I-83 South Bridge, which connects Cumberland County and Dauphin County across the Susquehanna River in Harrisburg. The surrounding communities of Camp Hill, Lemoyne, New Cumberland, and Wormleysburg will also be greatly impacted by congestion and traffic from drivers trying to avoid tolls on the bridge.
I am highly opposed to this new tax that Governor Wolf is putting forth, which was adopted by an obscure board with zero input or oversight by the legislature – the sole governmental body authorized to impose taxes – and which is a job and economy crusher that we must stop from being implemented.
Click here to read more of my concerns and to watch my remarks from a press conference on the issue held in March after the Senate introduced legislation in response to PennDOT's proposal.
More information can be found here, but the two PennDOT events are scheduled for:
Tuesday, November 9th from 1pm-7pm at the Harrisburg Mall
Wednesday, November 10th from 1pm-7pm at the Penn Harris Hotel in Camp Hill (formerly The Radisson)