In this Update:
Regan Recognizes Grange Guests on Senate Floor
Regan Joins Advocates at AED Press Conference
Senate Supports Regan Amendment to Improve School Safety Measures
POW Jessica Lynch Visits Senate
Judiciary Committee Advances Bill to Update Clean Slate, Regan Expresses Concerns
PA Voters Get Greater Say with Senate Bill
Grants Available to Increase Economic Benefits Boaters Offer PA Communities
Newberry Township K-9 Zar Passes Away
---
Regan Recognizes Grange Guests on Senate Floor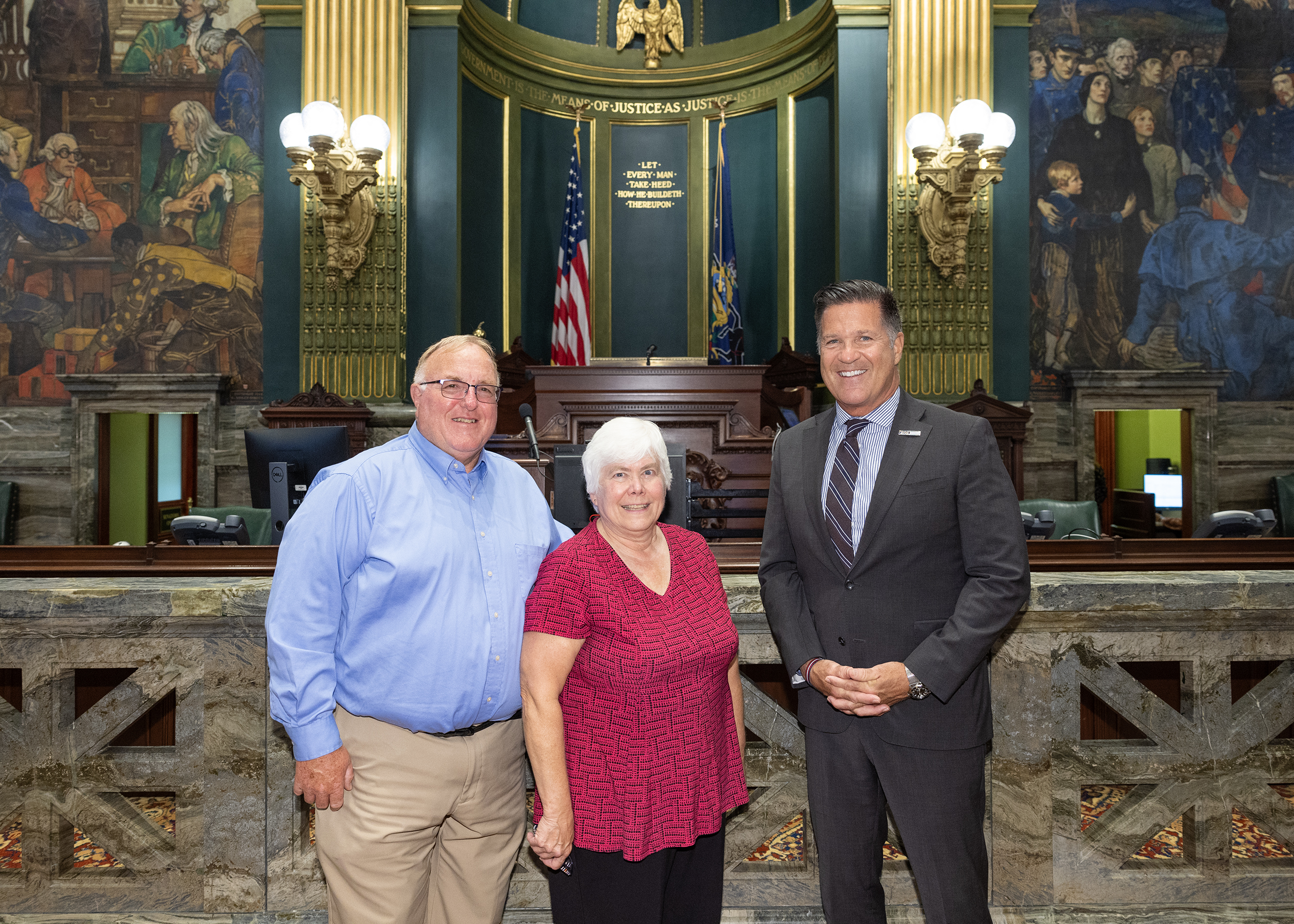 On Tuesday, I had the pleasure of welcoming constituents Anna May and Brad Nauss to the Senate and recognizing them as part of the 150th Anniversary of the PA State Grange. Anna May has been an active Grange member since she was 15 years old, and Brad became involved upon meeting Anna May.
Click here to watch my introduction of Anna May and Brad on the Senate Floor.
Regan Joins Advocates at AED Press Conference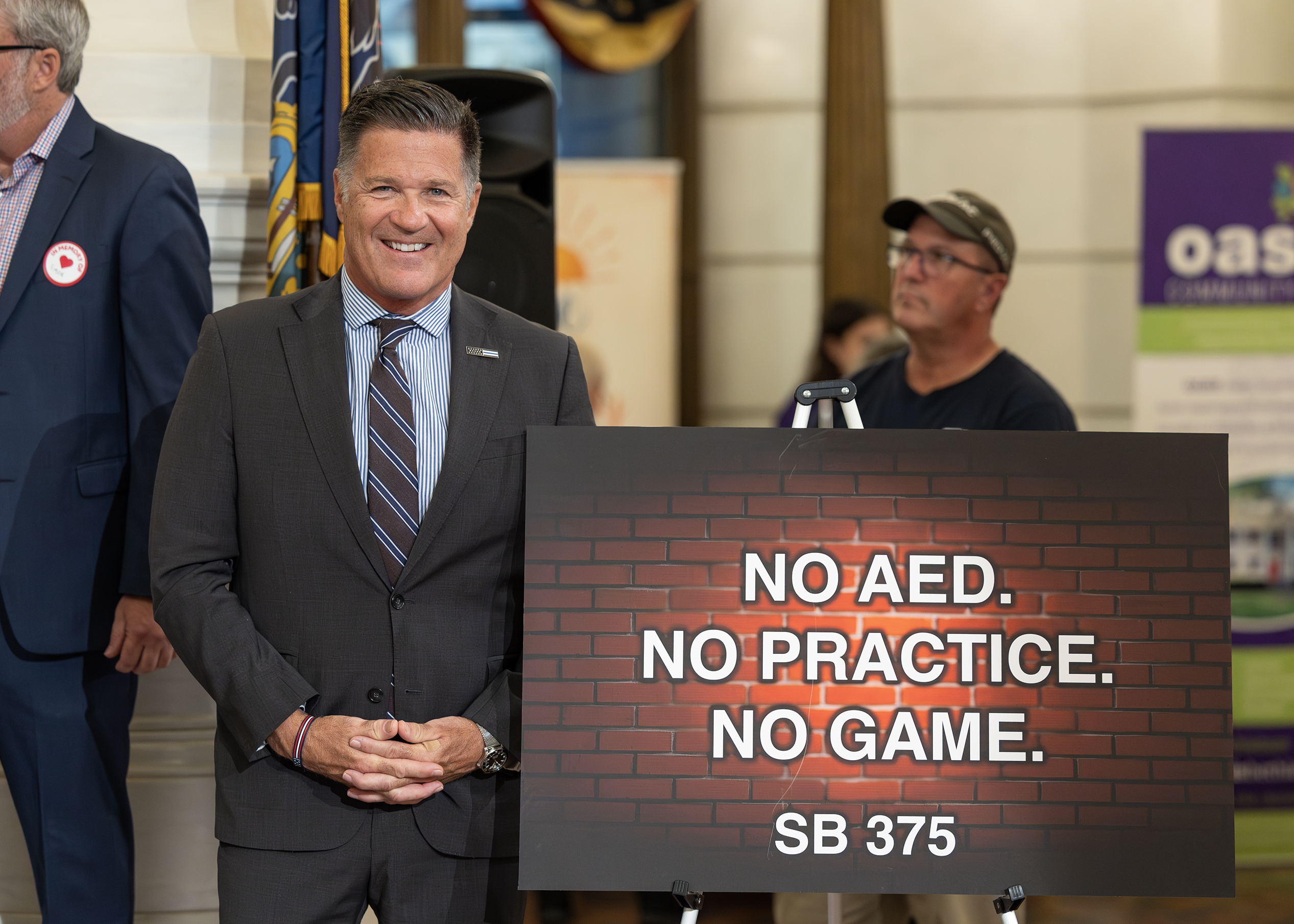 Senator Rosemary Brown, a fellow advocate for protecting our children from the tragedy of Sudden Cardiac Arrest (SCA), held a press conference on Tuesday for her Senate Bill 375, which would require each school building in the Commonwealth to have a detailed SCA emergency plan and Automated External Defibrillator (AED). It would also require AEDs at all school sporting events and activities and require personnel be trained for the device.
Senate Supports Regan Amendment to Improve School Safety Measures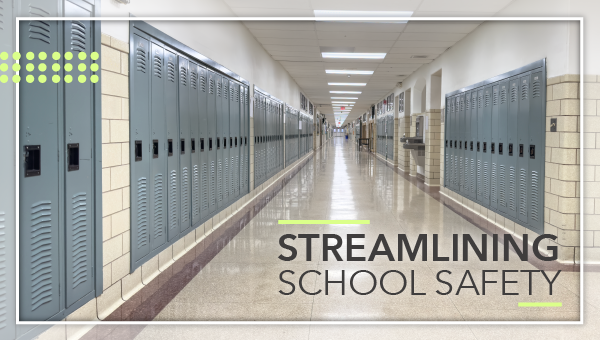 This week, the Senate passed House Bill 27, a School Code bill aimed at providing more flexibility to school districts needing to utilize substitute teachers. On the Senate floor, I offered a comprehensive amendment to streamline state oversight of school safety provisions.
Currently, there is an Office of Safe Schools within the Department of Education, as well as the School Safety and Security Committee within the Pennsylvania Commission on Crime and Delinquency (PCCD). The latter has proven itself as an efficient and reliable leader on the issue. Therefore, my amendment transfers functions of the Office of Safe Schools to PCCD. This will improve data collection regarding school security personnel and eliminate duplication and confusion for our schools.
The amendment also provides for technical assistance for the creation of school and county collaboratives to address school safety issues.
Click here to watch my floor remarks on the amendment. Click here to read more about the bill, which returns to the House for concurrence in Senate amendments.
POW Jessica Lynch Visits Senate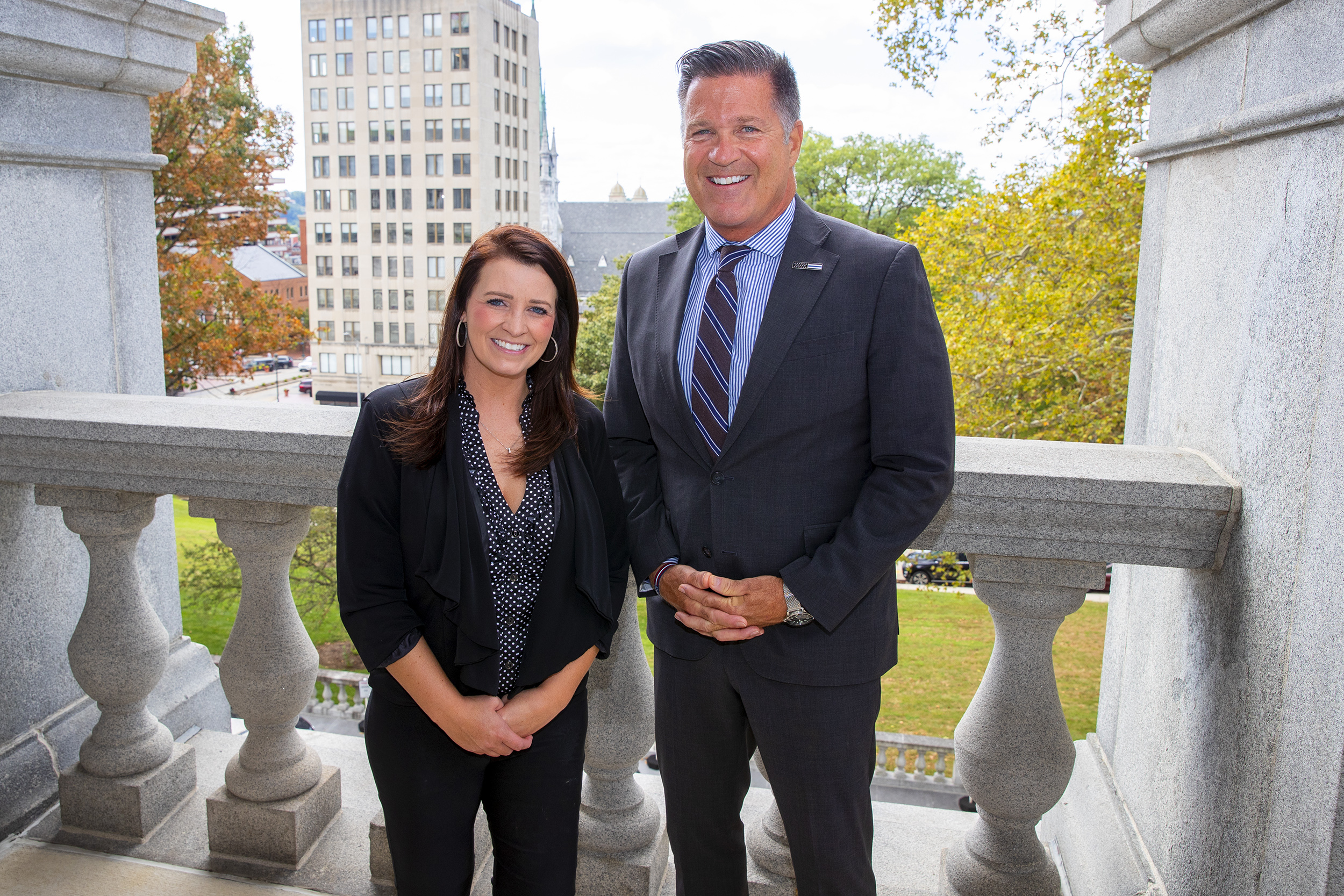 A guest of Senator Devlin Robinson, a former Marine who was part of the rescue effort to save her, former Prisoner-of-War Jessica Lynch visited the Capitol and spoke on the Senate Floor on Tuesday in honor of POW/MIA Recognition Day in Pennsylvania. Click here to read more and to watch Senator Robinson's remarks and reflection on his experience, as well as Jessica's words of appreciation to the men and women who have served and to all who continue to support our military.
Judiciary Committee Advances Bill to Update Clean Slate, Regan Expresses Concerns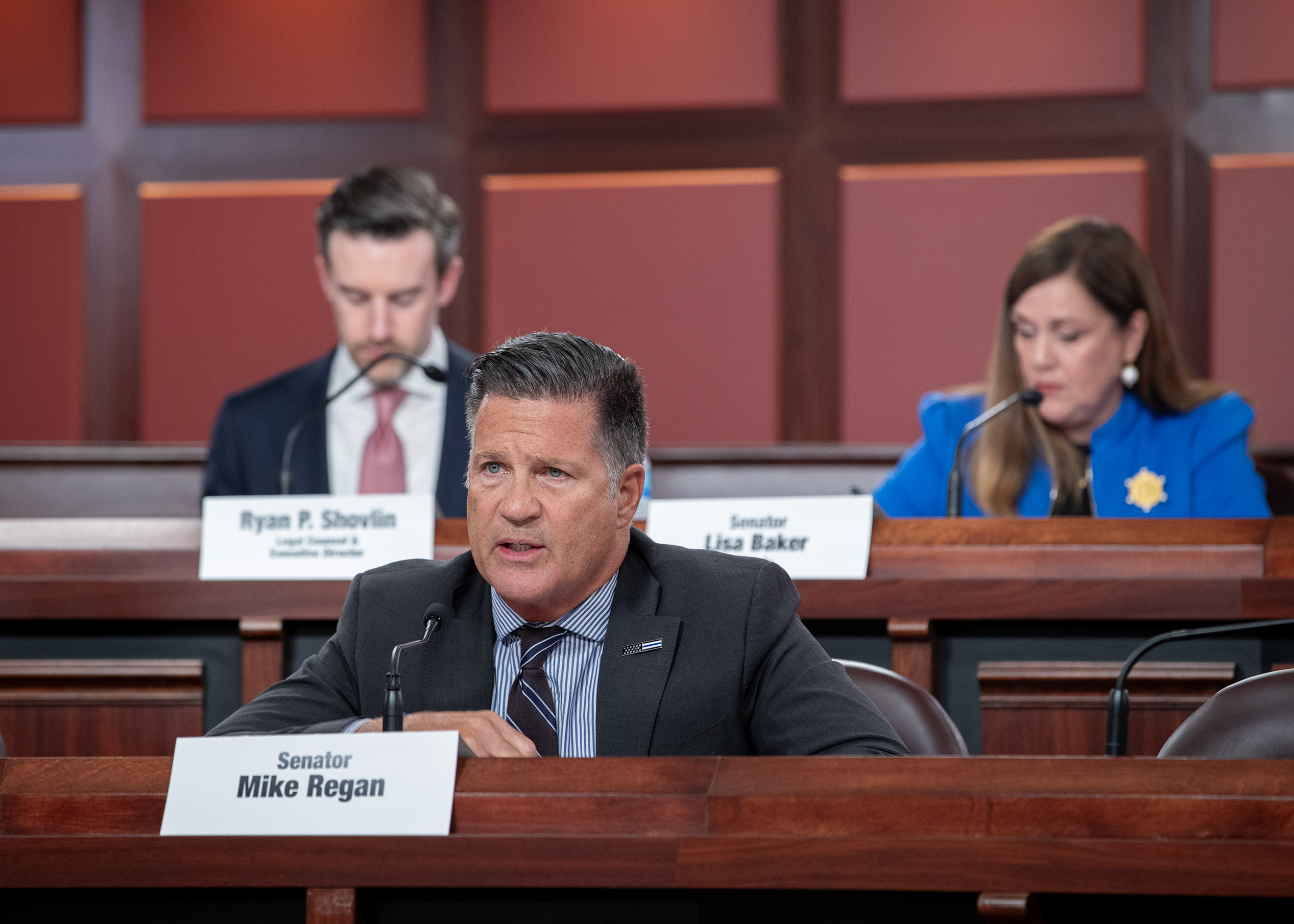 The Senate Judiciary Committee met to consider House Bill 689, which would expand Pennsylvania's Clean Slate law.
In place since 2016, Clean Slate allows for the sealing of records of non-violent misdemeanors and summary offenses when an individual remains crime-free for 10 years. HB 689 would reduce that timeframe from 10 years to 7 years and expand eligible offenses to include non-violent felonies, with felony drug offenses still requiring a 10-year period of being crime-free.
During the meeting I expressed concern for the inclusion of some of these crimes, particularly felony drug charges. First and foremost, the victims of crime are often forgotten about. I believe in second chances and our justice system's ability for reformation but also want the victims of these incidents to not be ignored or forgotten. Additionally, when it comes to dealing drugs, everyone involved from a buyer to street dealer – regardless of amounts – are fueling dangerous drug cartels that leave a trail of victims never taken into consideration when charging a single individual with a crime. Not to mention, there is no designation for the type of drug that was dealt by a person receiving Clean Slate. This is concerning as fentanyl deaths continue to increase.
In the end, I did vote to advance the bill out of committee. I respect the work that the bill sponsors have done and the fact that the 10-year conviction-free period will still be required for felony drug charges to be sealed. Additionally, Clean Slate does not expunge the record – it simply seals it from public view while still allowing law enforcement access, should the person be arrested again. My colleague Senator Langerholc intends to offer an amendment on the floor to address other concerns, and I look forward to what he presents to ensure we are passing solid legislation.
Click here to watch the committee meeting and my Q&A with the bill sponsor.
PA Voters Get Greater Say with Senate Bill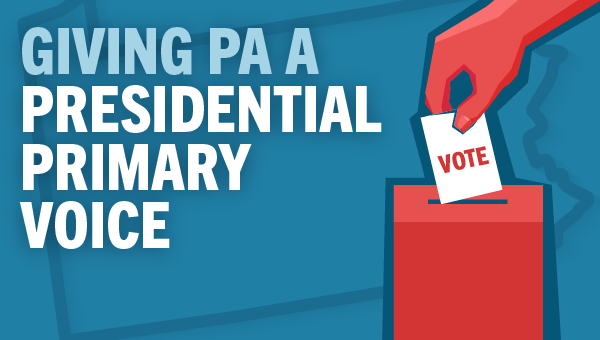 The Senate passed a bill that would give Pennsylvania voters a significant say in presidential elections by moving up the primary election date.
In many presidential elections, the outcome is largely decided before Pennsylvania voters have a chance to cast a ballot. Moving up the spring election date gives voters in the fifth-largest state a better chance of weighing in on the presidential primary.
Currently, the primary takes place on the fourth Tuesday of April. Senate Bill 224 would move the primary to the third Tuesday in March, making the next presidential primary election date March 19, 2024. The change would also prevent a conflict with Passover, during which observant Jewish Pennsylvanians are prohibited from writing, driving or using electricity.
Grants Available to Increase Economic Benefits Boaters Offer PA Communities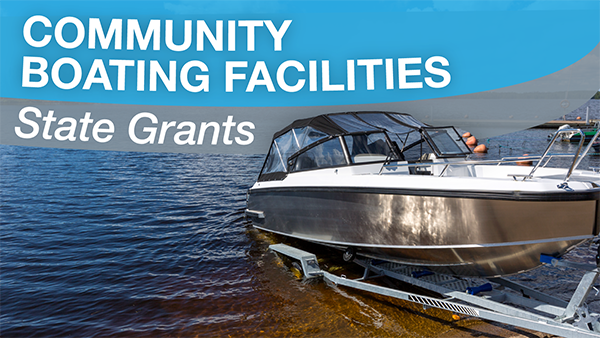 Communities can apply now for grants to enhance the economic and social benefits of providing convenient boating access along their waterways. Townships, boroughs, municipal and county governments, and nonprofit groups may apply. Private businesses and service clubs are not eligible.
Applicants can seek grants for site acquisition, development, expansion, prevention of the spread of aquatic invasive species and rehabilitation of recreational boat access facilities. Eligible construction projects may include boat ramps, courtesy floats, restrooms, access roads, parking areas and signs. Funds may also be used to make facilities ADA compliant.
While the Pennsylvania Fish and Boat Commission will accept applications from anywhere in the commonwealth, special consideration will be given to projects that provide public boating access in the Delaware River watershed. Learn more or apply online by Dec. 30.
Newberry Township K-9 Zar Passes Away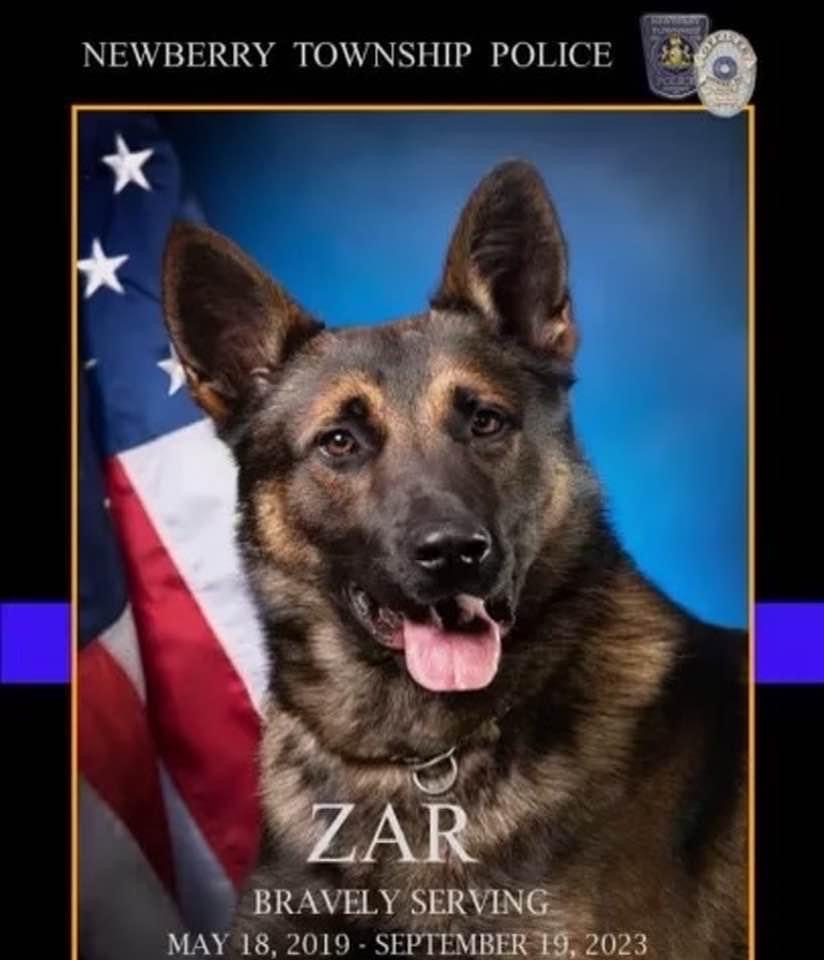 I was saddened to learn of the untimely death of K-9 Zar, a member of the Newberry Township Police Department, where he had served since 2019. In Zar's five and a half years of service he helped remove many harmful drugs off the street, as well as locate a firearm that had been discarded in a bush after a 2021 attempted homicide.
Rest in peace Officer Zar, and thank you for your service.

For anyone who hasn't already signed up to receive my e-newsletters, you can get on the mailing list here.