In this Update:
Regan Congratulates US Marshal Marty Pane on His Retirement
Upper Allen Mechanicsburg 8U Championship Team Recognized on Senate Floor
Bill Sponsored by Regan to Improve Coroners' Education Passes Senate
Regan Amendment Protecting Law Enforcement Approved By Committee
Grant for South Middleton Township Park Announced
Senate Expands Right to Know Law to State-Related Universities
Hearing Highlights Ideas to Combat Lyme Disease in PA
September is Suicide Prevention Month
Rosh Hashanah Begins Sunday
---
Regan Congratulates US Marshal Marty Pane on His Retirement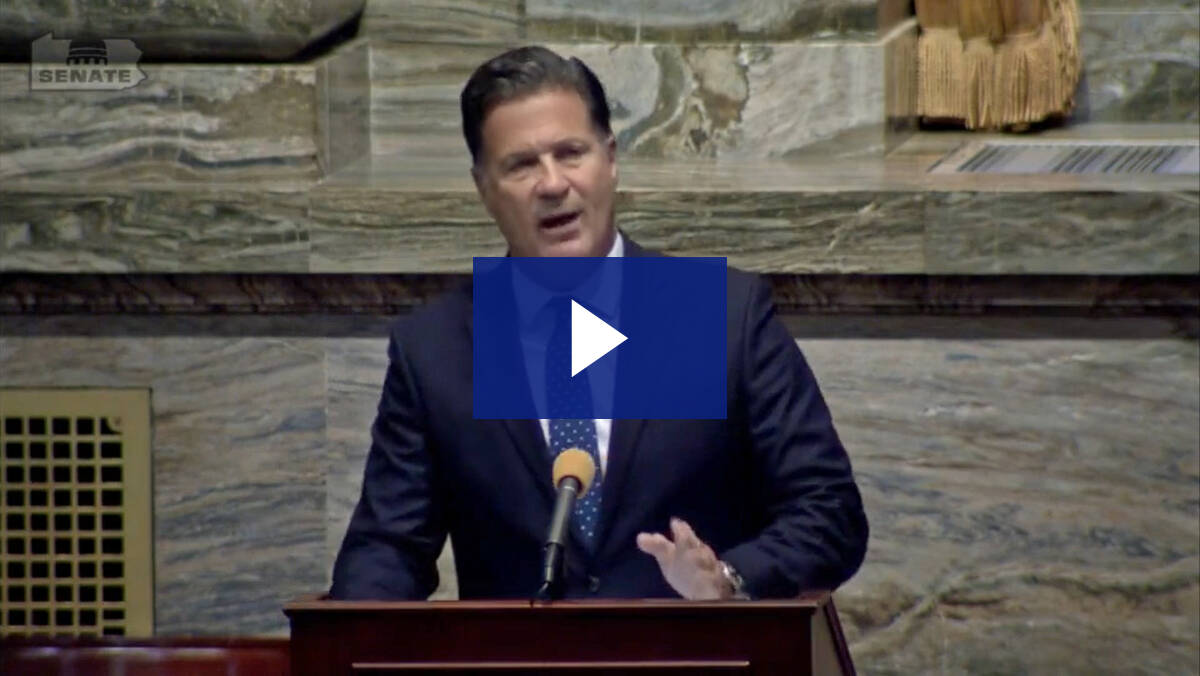 I was proud to congratulate my good friend and former colleague, recently retired U.S. Marshal Marty Pane on the floor of the Senate this week. Marty served honorably as U.S. Marshal for the Middle District of Pennsylvania from 2008 until his retirement last June. Marty's 34-year career of service included exceptional work in the Marshals' elite tactical unit called the Special Operations Group and overseeing the apprehension of thousands of fugitives including Eric Frein. Marty is known around the Marshals service for his professionalism and dedication, and I wish him a long and happy retirement.
Upper Allen Mechanicsburg 8U Championship Team Recognized on Senate Floor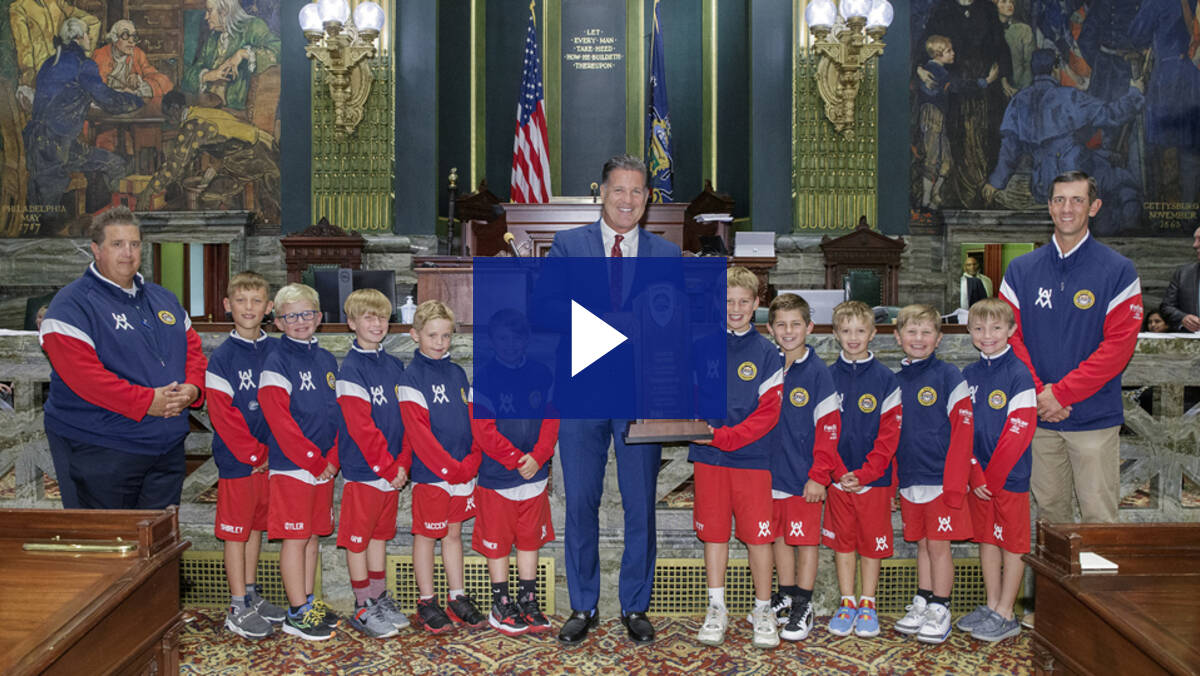 It has been an exciting summer for the Upper Allen Mechanicsburg 8U Baseball team, and I was proud to welcome them once again to the Capitol. This time it was my honor to introduce them on the floor of the Senate as the Cal Ripken World Series Champions. This group of young men has showed incredible resolve through their journey, and I look forward to seeing them succeed as they grow both on and off the field.
Bill Sponsored by Regan to Improve Coroners' Education Passes Senate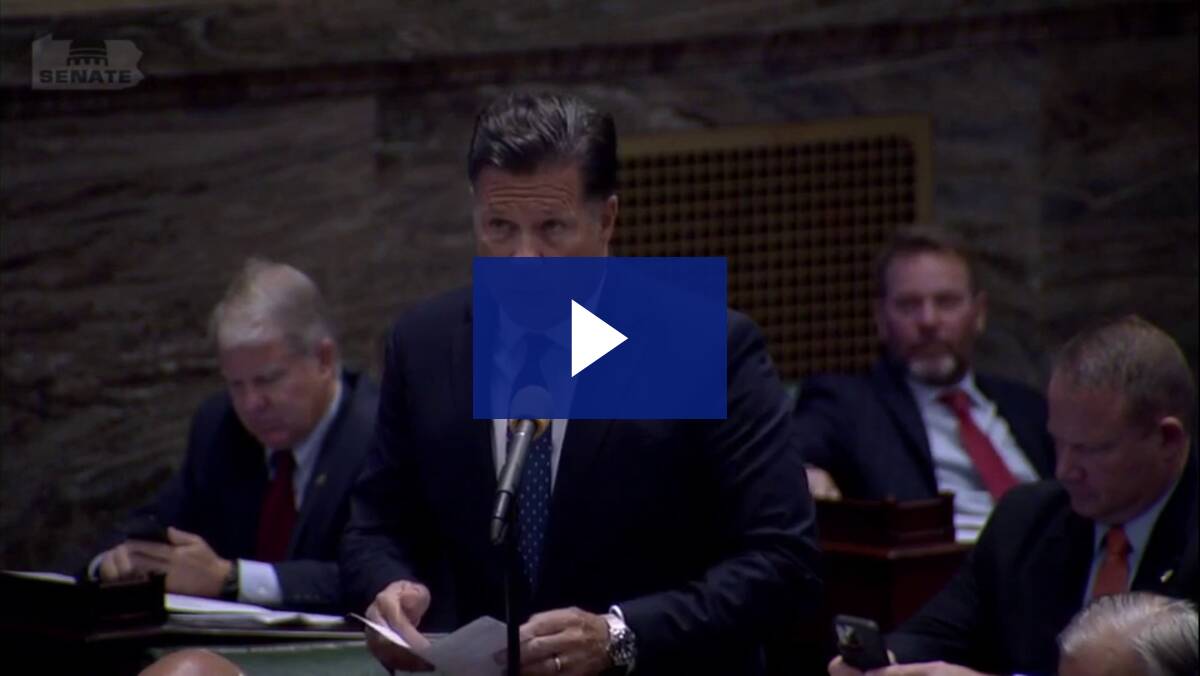 On Wednesday, the Senate passed Senate Bill 1037, legislation I am sponsoring that aims to improve the training that county coroners receive. I have worked with the PA State Coroners Association on this bill in response to frustrations from their members that they are not being educated on all of the topics necessary for them to do their job well.
Currently, the Coroners Education Board is overseen by the Office of Attorney General, and that board, which is predominantly made up of appointed bureaucrats, does not seem inclined to address the coroners' concerns. Further, we have other such education boards for Sheriffs and Constables, which are both overseen by the Pennsylvania Commission on Crime and Delinquency (PCCD). Therefore, SB 1037 moves the Coroners Education Board from the Attorney General's purview to that of PCCD. Additionally, the makeup of the board would be predominantly coroners and forensic experts appointed by both the legislature and the Governor.
In the above video, you will see that I submitted my remarks for the record when the bill was called up on final passage, but you will also see that all but two Democrats voted in opposition to the bill. It seems their concern is with the special account that would be created to fund the Coroners Education and Training Board, as well as cover costs of the training for coroners. The account would be funded by a small portion of the existing death certificate issuance fee of $20.
When the bill was voted out of Appropriations Committee on Tuesday, a fiscal note shows the discrepancy between the Coroners and the Sheriffs and Constables and the reason this is so vital. The Attorney General was appropriated $125,000 in Fiscal Year 2021-2022 for the Coroners Board, while the average cost of Constable Training has been $1.3 million and Sheriffs Training has averaged $3.5 million annually over the last three years.
Coroners are elected members of our community who answer calls at all hours of the day, even on holidays, and we trust them to know how to do crime scene investigation, conduct an autopsy, and to give friends, loved ones, and when needed, law enforcement, answers about the deceased. They deserve to have proper training and the resources needed to obtain it.
Senate Bill 1037 now goes to the House for consideration.
Regan Amendment Protecting Law Enforcement Approved By Committee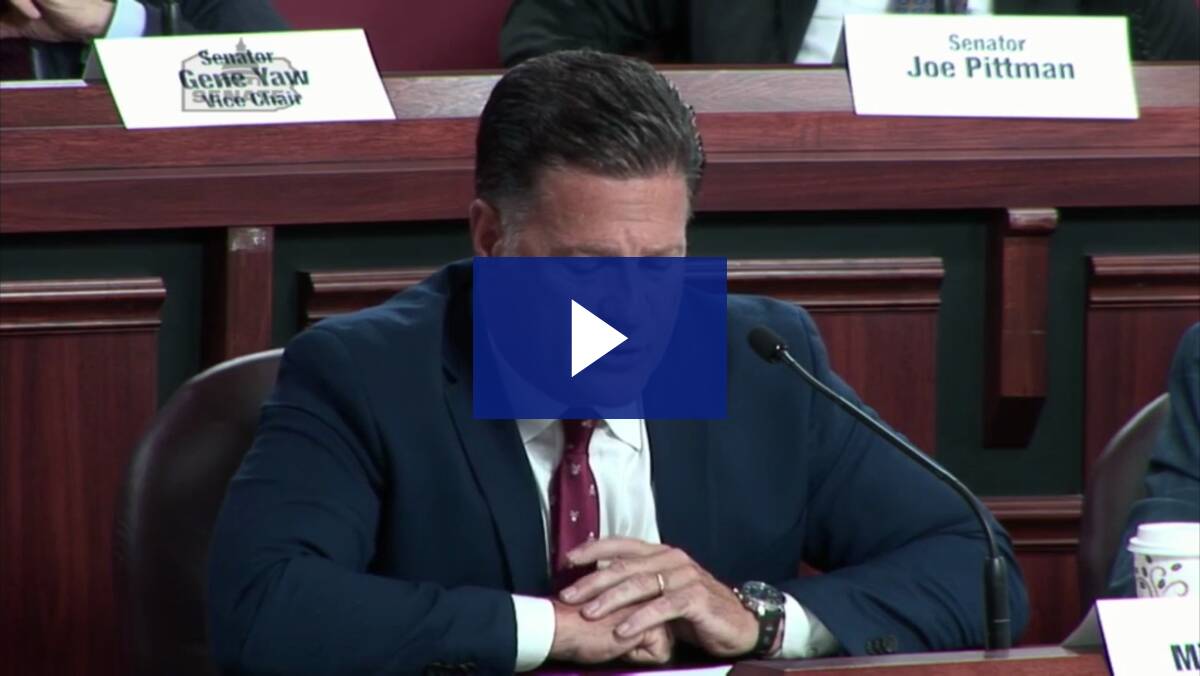 This week the Senate Judiciary Committee met to consider a number of bills, and I am glad that the committee approved an amendment I authored to establish the crime of causing a law enforcement officer to come into contact with a bodily substance such as saliva, blood, or feces.
Currently, if this happens to a police officer, there is nothing they can charge the individual with, as happened with a police officer from the 31st Senatorial District who was spit on while apprehending someone, and as happens all too often across the Commonwealth. Such acts are already a crime when done by a prisoner against another person, so House Bill 103 aimed to do the same for the protection of law enforcement.
My amendment to that bill aligns the grading of the offenses with those when done by a prisoner, and the amendment addresses some concerns with existing language when the bodily substance comes from an individual with a communicable disease, which causes the offense to have a higher grading.
House Bill 103 was referred to Senate Appropriations on Wednesday, where it awaits further consideration.
You can watch the entire Judiciary Committee meeting here.
Grant for South Middleton Township Park Announced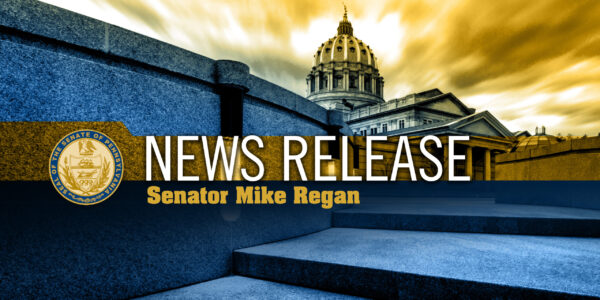 This week the Commonwealth Financing Authority approved a $124,450 grant for South Middleton Township for improvements at South Middleton Township Park. These Greenways, Trails, and Recreation funds will be used to offset costs to construct two tennis courts, two pickleball courts, ADA-accessible walking trail connections, court lighting, fencing, and seating areas.
Read more about the project here.
Senate Expands Right to Know Law to State-Related Universities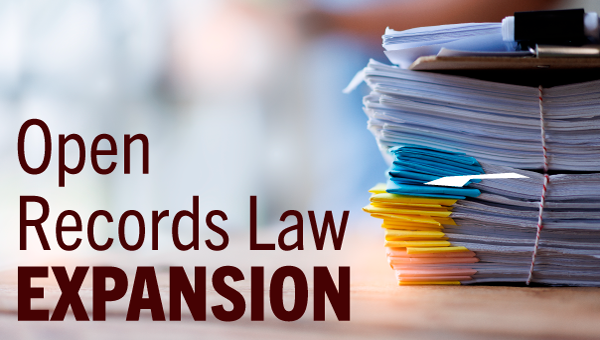 Seeking to shine light on costs driving college tuition increases, the Senate approved legislation to expand Pennsylvania's Right to Know Law to provide greater access to public records at state-related universities.
Senate Bill 488 would create an online searchable database that details information about budgets and contracts approved by Penn State University, Temple University, the University of Pittsburgh and Lincoln University. The legislation also increases the amount of university personnel salary information subject to public disclosure.
State-related universities receive more than $600 million in taxpayer dollars.
Under Pennsylvania's Right to Know Law, the Office of Open Records processes requests for documents from public agencies, such as the governor's administration, legislative and judicial agencies and local organizations. The bill now moves to the House of Representatives for consideration.
Among other measures passed by the Senate this week was Senate Bill 1203, which prevents companies from receiving state contracts, grants or tax credits if they are owned, controlled by, or acting on behalf of the Russian government.
Hearing Highlights Ideas to Combat Lyme Disease in PA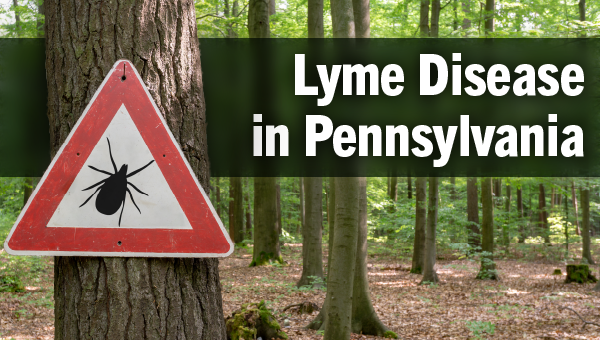 Pennsylvania leads the nation in Lyme disease cases, with children making up the largest demographic affected.
The Senate Health and Human Services Committee held a public hearing to increase understanding of tick-borne diseases, tick testing and mitigation, testing options for physicians and patients, and guidelines for treatment options.
The panel heard testimony from Physician General and Acting Health Secretary Denise Johnson, as well as the director of the Tick Research Lab of Pennsylvania at East Stroudsburg University, an infectious disease physician, and the president of the PA Lyme Resource Network.
September is Suicide Prevention Month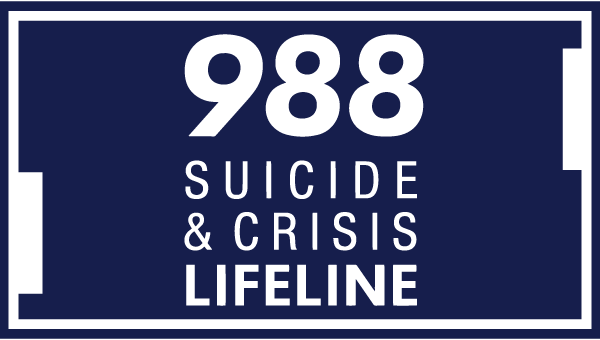 Approximately 1.2 million adults attempt suicide annually in the United States, with more than 85% reporting having made a suicide plan prior to their attempt. In 2020, the most recent year that data is available, approximately 1,700 people died by suicide in Pennsylvania.
Suicide Prevention Month provides an opportunity to remind Pennsylvanians that help is always available. This summer, the 988 Suicide and Crisis Lifeline officially launched nationwide, streamlining call and text access to the national lifeline that provides no-cost crisis response support 24 hours a day, 365 days a year.
In addition to 988, many other resources also remain available to Pennsylvanians in need of support, including:
Crisis Text Line: Text "PA" to 741-741
Veteran Crisis Line: 1-800-273-TALK (8255)
Mothers: 1-833-9-HELP4MOMS
Farmers AgriStress mental health hotline: 833-897-2474
Disaster Distress Helpline: 1-800-985-5990
Get Help Now Hotline (for substance use disorders): 1-800-662-4357
Rosh Hashanah Begins Sunday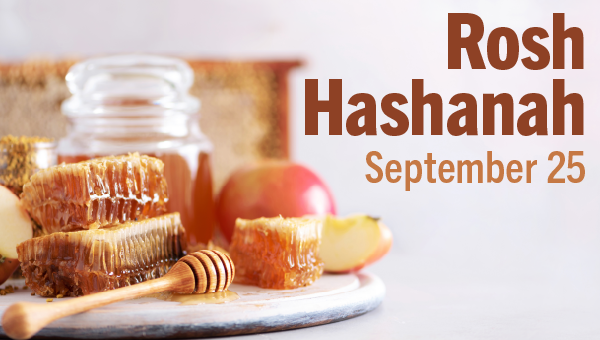 Rosh Hashanah begins at sundown on Sunday and ends at nightfall Tuesday evening. For all who observe this Jewish holiday, I wish you a wonderful new year.