In this Update:
Regan Helps Dedicate "Lily's Lift" in Memory of Constituent Lily Jordan
State Tax Reform Helps PA Job Creators, Families
Free Webinar on Sweeping Business Tax Reform
Financial Assistance for Eligible Children of Veterans
Beat Sept. 1 College Tuition Hikes with PA 529
Nearly 440 Vehicles Available at Commonwealth Auction
---
Regan Helps Dedicate "Lily's Lift" in Memory of Constituent Lily Jordan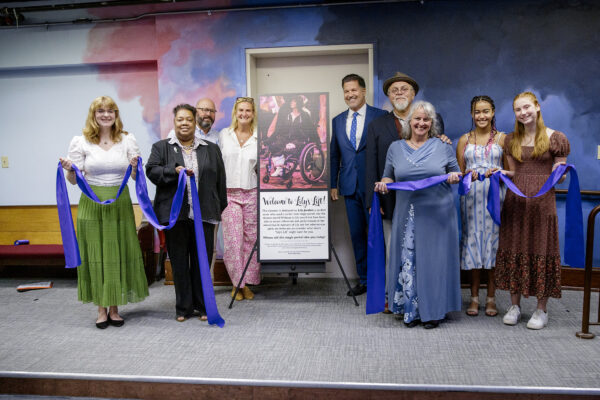 This morning I had the honor of being part of an event at Gamut Theatre in Harrisburg, at which they dedicated an elevator in the name of Lily Jordan, a Camp Hill teen, who passed away in 2020 after a 5-year battle with osteosarcoma, a rare form of bone cancer.
Lily made a lasting impact on me when I first met her in 2017 with her upbeat, positive attitude. Due to her cancer, Lily was in a wheelchair, but she never let that stop her from pursuing her love of theatre, and the elevator at Gamut Theatre allowed her to independently access spaces like the dressing room, rehearsal room, and performance stage. As part of the launch of Lily's Legacy Fund to continue making their facility more accessible, the theatre has renamed their elevator, Lily's Lift, to remember the doors it opened for Lily and those it will open for generations of kids like her.
State Tax Reform Helps PA Job Creators, Families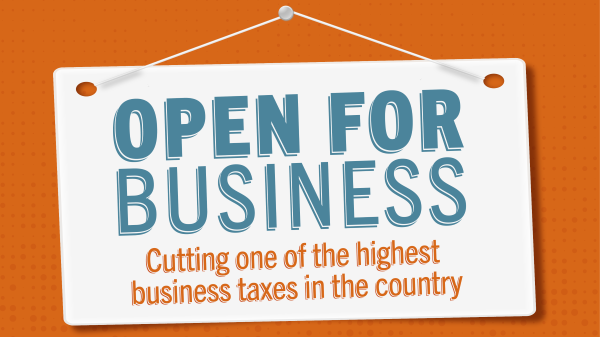 The Pennsylvania Independent Fiscal Office recently confirmed that real average hourly earnings – a measure of workers' pay adjusted for inflation – declined by 3.9% in June.
In addition, the massive, new spending bill enacted in Washington will end up forcing working-class Americans to pay billions of dollars in new taxes, according to the nonpartisan Congressional Budget Office.
The pressures on families and job creators, caused by reckless action at the federal level and outdated policy at the state level, are real and mounting.
Boosting wages and providing new income opportunities to Pennsylvanians are the reasons the General Assembly approved sweeping tax reform in July as part of the new state budget. Business operators big and small are telling us these changes will allow them to invest more money in their businesses and workers. Creating a climate for good-paying jobs is vital to supporting families and allowing healthy communities to flourish.
Free Webinar on Sweeping Business Tax Reform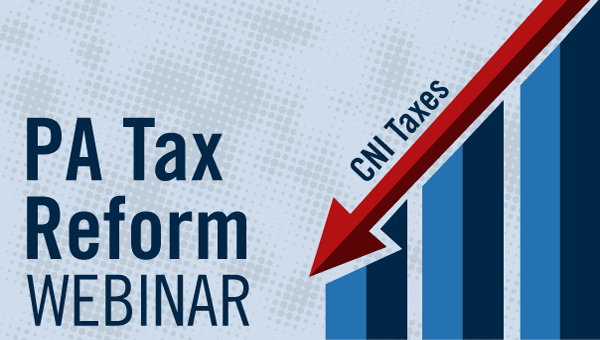 Tax reforms enacted by the General Assembly are a huge boost for job creators, and the Pennsylvania Chamber of Business and Industry is hosting a free webinar to explore the impact on your business.
You'll learn details about what the changes mean for businesses of all sizes and be able to ask tax experts questions about various provisions in the tax package.
The webinar will take place Aug. 25 from 10 a.m. to noon. You can find more information and register here.
Financial Assistance for Eligible Children of Veterans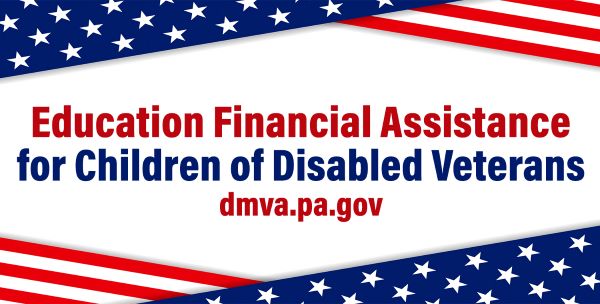 As the school year approaches, the Department of Military and Veterans Affairs reminds veterans with children that financial assistance is available to those attending post-high school education or training at an approved institution in the commonwealth through its Educational Gratuity Program.
The program supports children of honorably discharged veterans who have 100% service-connected disabilities and served during a period of war or armed conflict, or children of veterans who die or died in service during a period of war or armed conflict. To be eligible, a child of a veteran must be between the ages of 16 and 23, living within the Commonwealth of Pennsylvania five years prior to application and must attend a school within the commonwealth. All applicants must have a financial need.
Payments will not exceed $500 per term or semester per qualified child to each approved educational institution over a total of eight terms or semesters. For more information about the program's criteria, eligibility and needed documentation, go to Educational Gratuity Program.
Beat Sept. 1 College Tuition Hikes with PA 529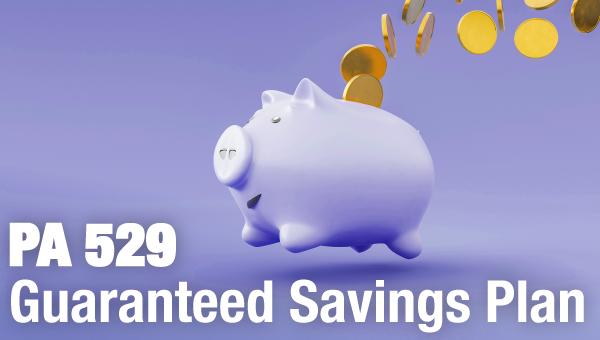 Families who contribute to their PA 529 Guaranteed Savings Plan (GSP) account by Aug. 31 can boost their savings by taking advantage of the fact that many college tuition credit rates are scheduled to increase Sept. 1.
The PA 529 GSP program allows families to save for a future education at today's cost. Because the effect of tuition inflation is generally applied to PA 529 GSP accounts on Sept. 1, contributions made by Aug. 31 often receive an increase in value the very next day – and the earnings can be used as soon as the summer semester of the next calendar year. If used the following fall semester, two years of tuition inflation benefits would be available.
Before new PA 529 GSP credit rates take effect for the 2022-23 school year, families may compare PA 529 GSP credit rates at popular levels.
Nearly 440 Vehicles Available at Commonwealth Auction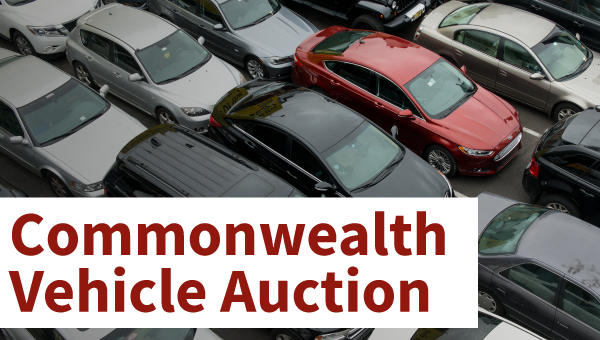 Nearly 440 used vehicles will be up for public purchase at the latest Commonwealth Vehicle Auction taking place on Tuesday, Aug. 23, at 10 a.m. at Manheim Keystone Pennsylvania, 488 Firehouse Road in Grantville, Dauphin County.
In-person preview of vehicles is open from this Thursday through Sunday, Aug. 21. Pre-registration is mandatory and must be completed on or before Sunday at 4 p.m.
This auction will feature several vehicles seized by state law enforcement agencies including: 2014 Chevrolet Cruze, 2014 Ford Taurus, 2013 Land Rover Range Rover, 2011 BMW X5, 2011 Chevrolet Traverse, 2011 Jaguar XF and more.
Other vehicles include a variety of 4-wheel drive SUVs, utility vehicles and pickup trucks from Chevrolet, Dodge, Ford, GMC and Jeep as well as front- and all-wheel drive sedans and mini-vans. Buyers must purchase with certified funds in the form of money order, cashier's check or certified check. No cash will be accepted.