In this Update:
Vickie's Angel Founder Presented with Flags Flown over Capitol
Fun Fort Rebuilt, Regan Helps Cut the Ribbon
Regan Issues Statement in Response to Wolf's Vaccine Mandate
Hearing Offers Regan Opportunity to Question Education Secretary on Mask Mandates in Schools
Transparency: All Senate Expenses to be Posted Online
Federal Unemployment Benefit Programs End Sept. 4
Legislative Review: Supporting Emergency Responders
---
Vickie's Angel Founder Presented with Flags Flown over Capitol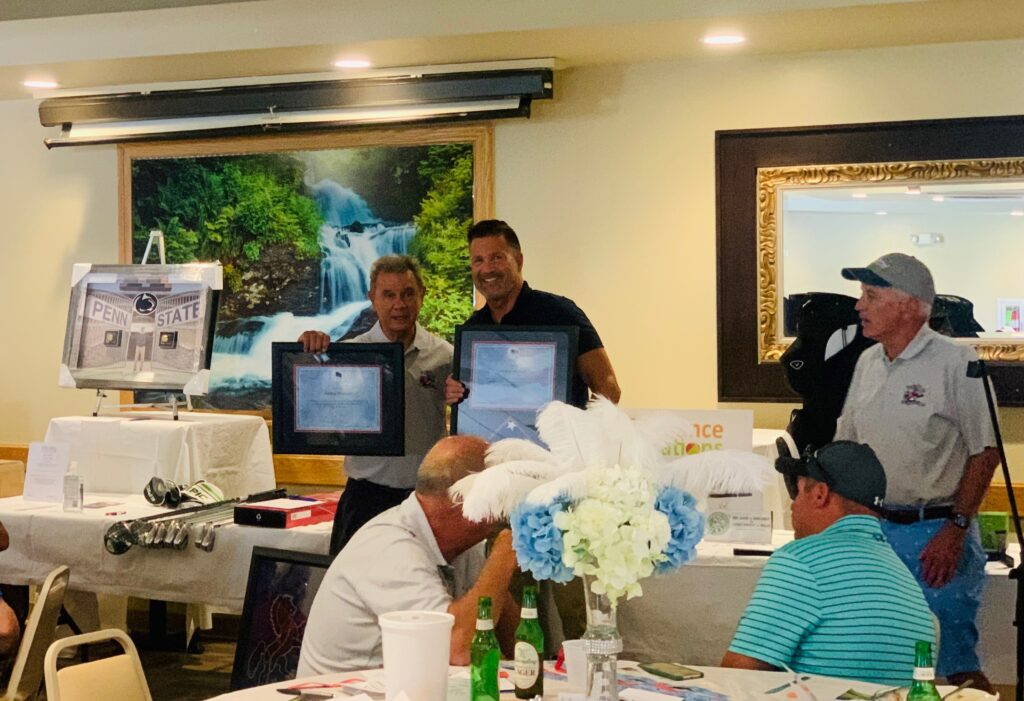 On Monday, I had the honor of attending the first-ever Vickie's Angel Foundation Family Love Golf Tournament, which took place at Armitage Golf Course in Mechanicsburg.
Vickie's Angel Foundation is a local non-profit that aims to financially support cancer patients and their families. The organization was founded by Mickey Minnich in memory of his wife Vickie and has raised over $3.5 million since 2003, with all donations going directly to families.
At a reception during the golf tournament, I had the pleasure of presenting Mickey with a Pennsylvania flag and a US flag that were flown over the state Capitol. He is a genuine guy who is committed to helping members of his community, and I was honored to recognize his service to others in this way.
Click here to watch an ABC27 news story on this hometown hero.
Fun Fort Rebuilt, Regan Helps Cut the Ribbon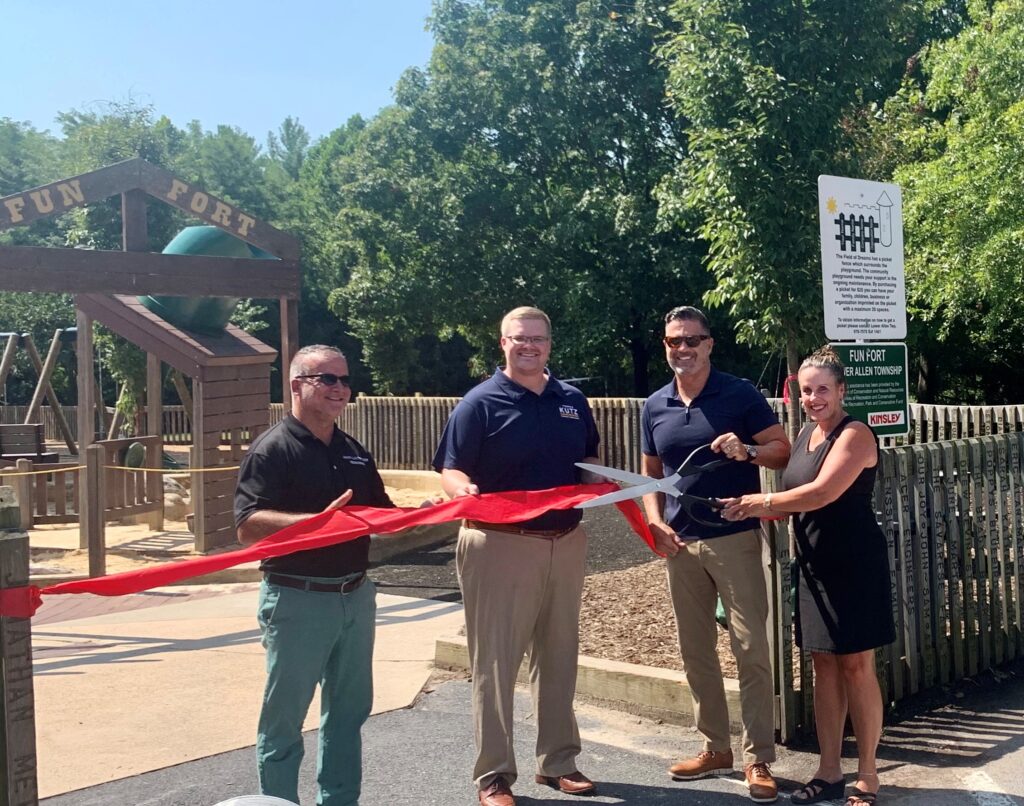 Today I enjoyed time at the Fun Fort playground at Lower Allen Community Park as I helped to cut the ribbon with Lower Allen Township President Commissioner Dean Villone, Commissioner Thomas Kutz, and Representative Sheryl Delozier.
The Fun Fort was originally opened in 1994, and while part of it was rebuilt following a 2010 fire that destroyed about a third of the structure, it was time for the rest to be rebuilt due to age.
I was happy to assist the township in obtaining state grants in order to cover the cost for the project, so that generations of kids, including the many in attendance today, can enjoy the playground for years to come.
Regan Issues Statement in Response to Wolf's Vaccine Mandate
On Wednesday, I issued a statement, sent to statewide media, in response to Governor Wolf mandating certain state employees receive the COVID vaccine.
Specifically, he is targeting 25,000 employees at our state hospitals, centers for people with intellectual disabilities, veterans' homes, community health centers, and state correctional institutions.
Employers are currently struggling to fill positions, yet the governor is now going to risk losing dedicated employees in jobs that many of us would not willingly choose to do under normal circumstances.
As a Senator with a state correctional institution in my district (SCI Camp Hill), I am hearing from Corrections Officers and their families about this unjust decision that is forcing their hand on a personal health choice. And just yesterday, the Department of Health issued a mandate for all Pennsylvania nursing homes to have at least 80% of their staff fully vaccinated.
These workers show up day in and day out and perform physically and mentally demanding jobs, often making split-second life or death decisions about the people they are charged with taking care of. Yet the governor feels they cannot make their own health care decisions about what does or does not go into their bodies.
Click here to read my full statement.
Hearing Offers Regan Opportunity to Question Education Secretary on Mask Mandates in Schools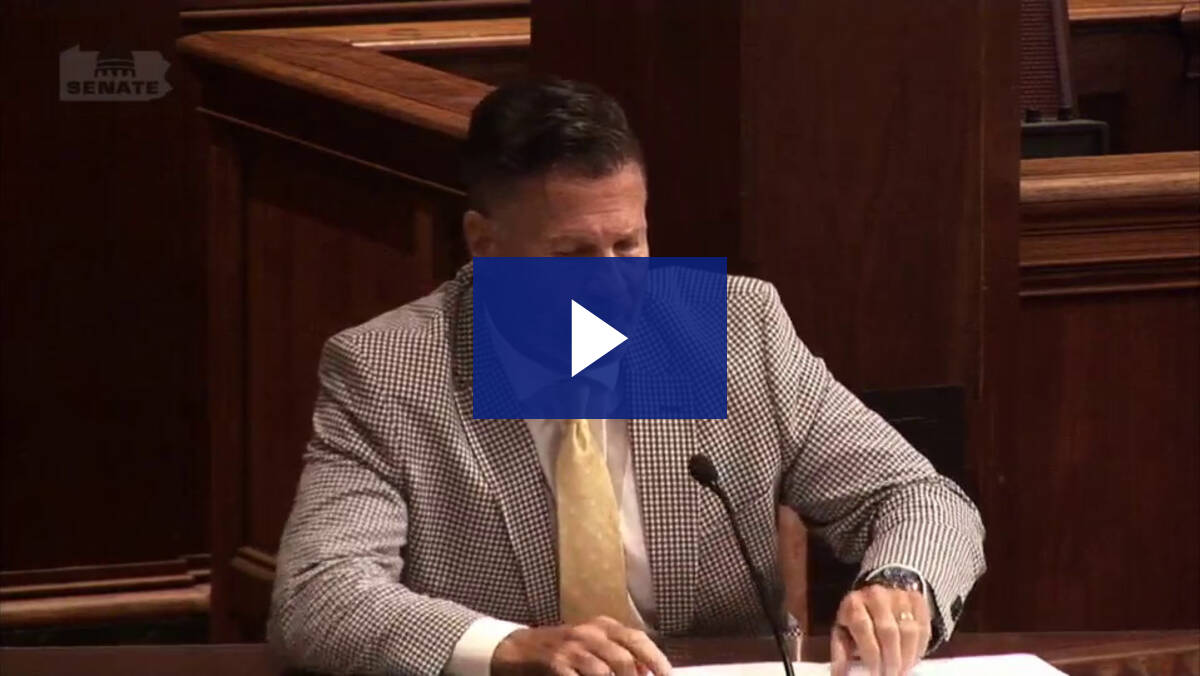 Last Friday, the Senate Education Committee held a hearing with the Department of Education and the Department of Health on the topic of COVID-19 Policies and Guidance for Schools.
Both Education Secretary Noe Ortega and Acting Health Secretary Alison Beam testified and answered questions, as did Acting Deputy Secretary for the Office of Elementary and Secondary Education, Sherri Smith.
While I am not a member of the Education Committee, Chairman Scott Martin allowed me the opportunity to participate, which offered me the chance to ask questions of Secretary Ortega regarding any potential for schools to be financially punished if a state mask mandate would be issued and a school district chooses to continue to allow masks to be optional.
You can view the entire hearing and read testimony here.
Transparency: All Senate Expenses to be Posted Online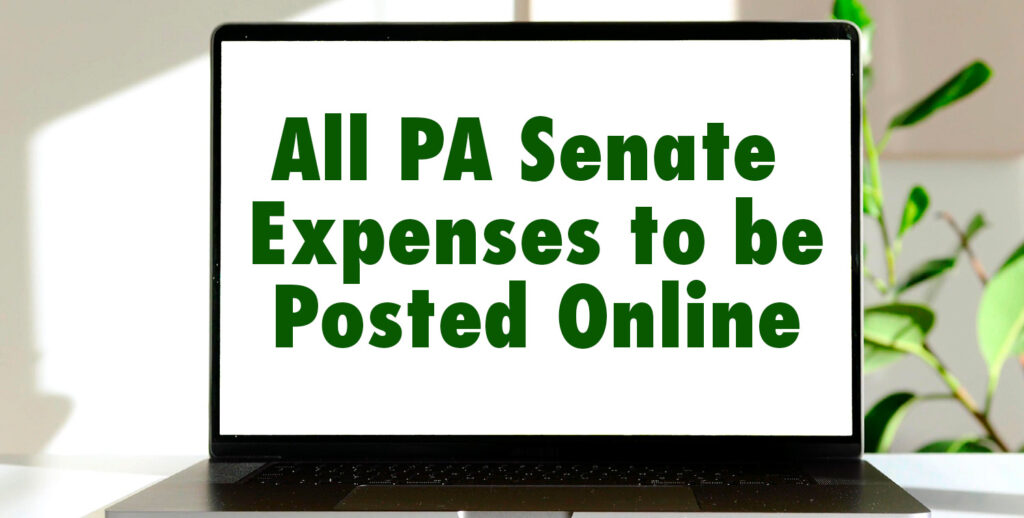 The Pennsylvania Senate has developed a new reporting system to make all Senate expenses available to the public online beginning on Sept. 1.
The information will include all office leases, per diems, reimbursements for meals and lodging, supplies, mileage, office maintenance and much more. The information will be available on a new webpage, which will be updated monthly by the Chief Clerk and will apply to all Senate offices — Republican, Democrat, Independent and institutional.
The Senate's new expense transparency system will build on existing good government measures in state government, including:
Federal Unemployment Benefit Programs End Sept. 4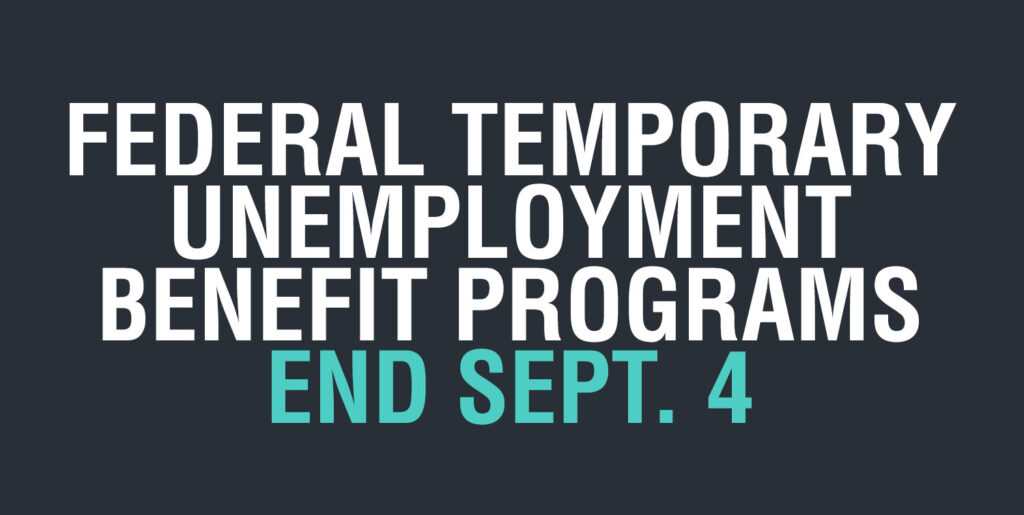 Reminder for affected Pennsylvanians: Federal unemployment benefit programs, including Pandemic Emergency Unemployment Compensation (PEUC), Pandemic Unemployment Assistance (PUA), and Federal Pandemic Unemployment Compensation (FPUC), will end Sept. 4.
The state's regular unemployment compensation program and those receiving benefits from it are unaffected.
Individuals currently enrolled in PEUC and PUA can take advantage of free jobseeker services offered through PA CareerLink. These services include access to a free job database, resume assistance, information about reskilling opportunities and more. To schedule an appointment, contact your local PA CareerLink office listed here.
Legislative Review: Supporting Emergency Responders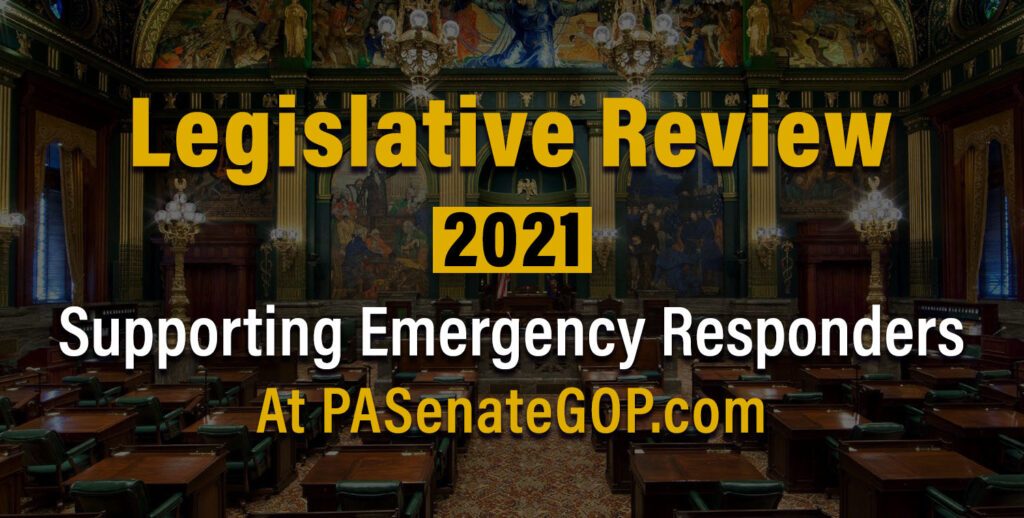 The police, fire and rescue, and EMS organizations that lead local emergency response are critical components for ensuring public safety. The Senate passed several bills in 2021 to support the men and women who support our communities.
Senate Resolution 96 directs the Legislative Budget & Finance Committee to conduct a performance audit on Pennsylvania's critical 9-1-1 System and make recommendations in advance of the reauthorization of the 9-1-1 Law.
Senate Bill 36 provides for license fee exemptions for service dogs used by a fire department, sheriff's office or in the performance of rescue services or medical emergency services.
Senate Bill 83 creates grants to establish fire training programs for students in high school.
Senate Bill 158 provides for medals of commendation for law enforcement, fire and EMS personnel.
Senate Bill 243 allows volunteer fire departments, veterans organizations and other non-profits to conduct small games of chance fundraisers online until May 1, 2022 to make up for fundraising revenue lost during the pandemic.
You can find a full list of bills of note passed by the Senate in 2021 here.