Week of June 10, 2019
In This Edition:
Regan Hosts Breakfast Honoring Veterans of the 31st District
Senate Passes Regan School Safety and Security Legislation
Veterans Affairs and Emergency Preparedness Committee Activity

Motorola Statewide Radio Network Tour
Veterans Service Officer Presentation
Veterans Affairs Committee Approves Three Bills
Guard Day at the Capitol

Regan and Aument Sponsor PTSI Resolution
School Choice Scholarship Expansion Bill Sent to the Governor
Bills Sent to the House of Representatives
Committee Roundup
Other Committee Action
Next Week
---
Regan Hosts Breakfast Honoring Veterans of the 31st District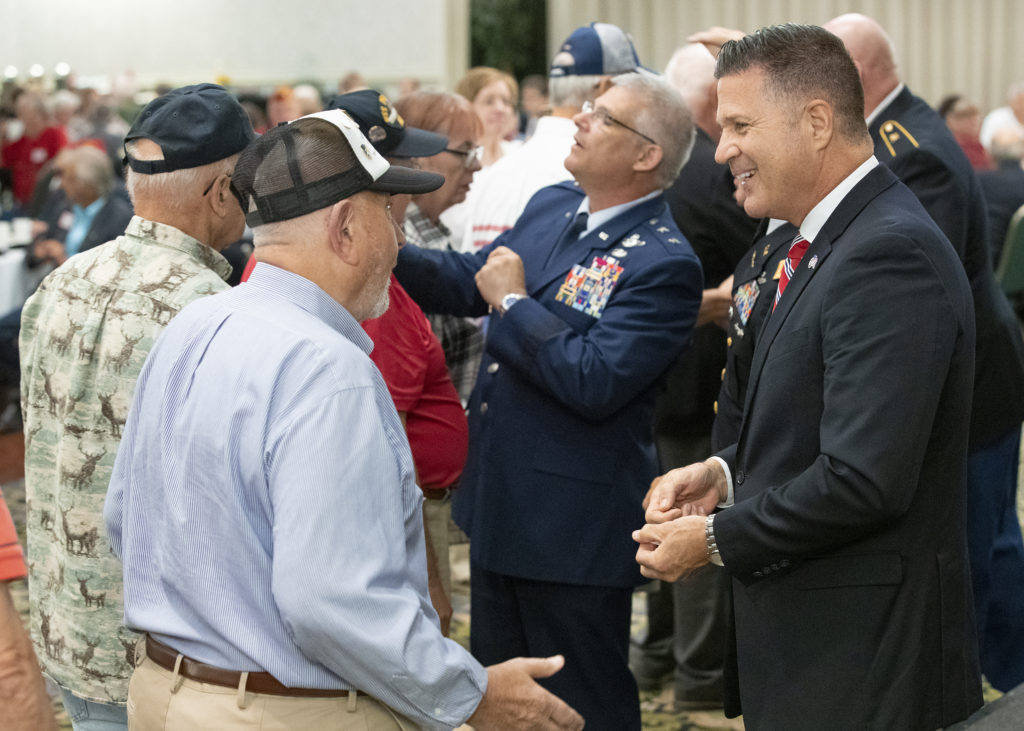 This morning at the Radisson Hotel in Camp Hill, I had the distinct privilege of welcoming nearly 200 veterans from the 31st Senatorial District to thank them for their service to our country and to recognize what that service has meant to all of us.
Adjutant General Anthony Carrelli was the guest speaker and together, we conducted a pinning ceremony to present Vietnam Veterans with a special 50th anniversary commemorative lapel pin.
Thank you to all who have served our country. The selflessness and sacrifices of all veterans, current service men and women, and their families continue to inspire me, and I am forever grateful.
Senate Passes Regan School Safety and Security Legislation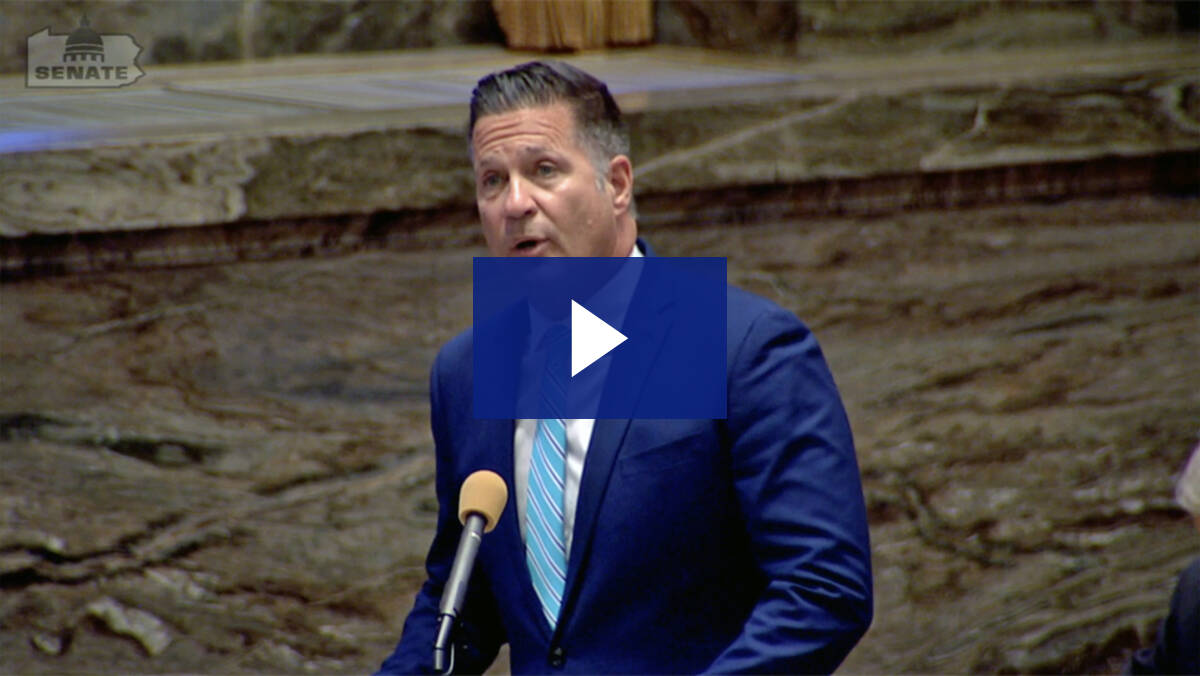 Last week I reported that my School Safety legislation, Senate Bill 621, was advancing in the Senate, and I am pleased to announce this week that it garnered final passage in the Senate on Tuesday. It now goes to the House of Representatives for consideration.
This legislation addresses two issues raised since the passage of the comprehensive School Safety and Security Law, Act 44, last year.
School districts across the Commonwealth found themselves out of compliance because sheriffs and deputy sheriffs were omitted from the definition of "School Resource Officer." This was followed by the Department of Education issuing its own interpretation of Act 44 claiming security guards did not have the authority to carry firearms.
In addition to correcting the oversight pertaining to sheriffs and deputy sheriffs, Senate Bill 621 provides direct authority for school security guards to be armed – if a school chooses that option.
The legislation also establishes a baseline of training for all school security personnel – whether armed or not – to ensure that School Police Officers, School Resource Officers, and School Security Guards are qualified to work in a school setting and around students.
The intent of Act 44 was to enable schools to make the best decisions to ensure the safety of their students and staff, many of which already had armed security guards. Senate Bill 621 provides schools with as many options as possible to allow them to continue protecting their students and staff as they see fit.
Veterans Affairs and Emergency Preparedness Committee Activity
Motorola Statewide Radio Network Tour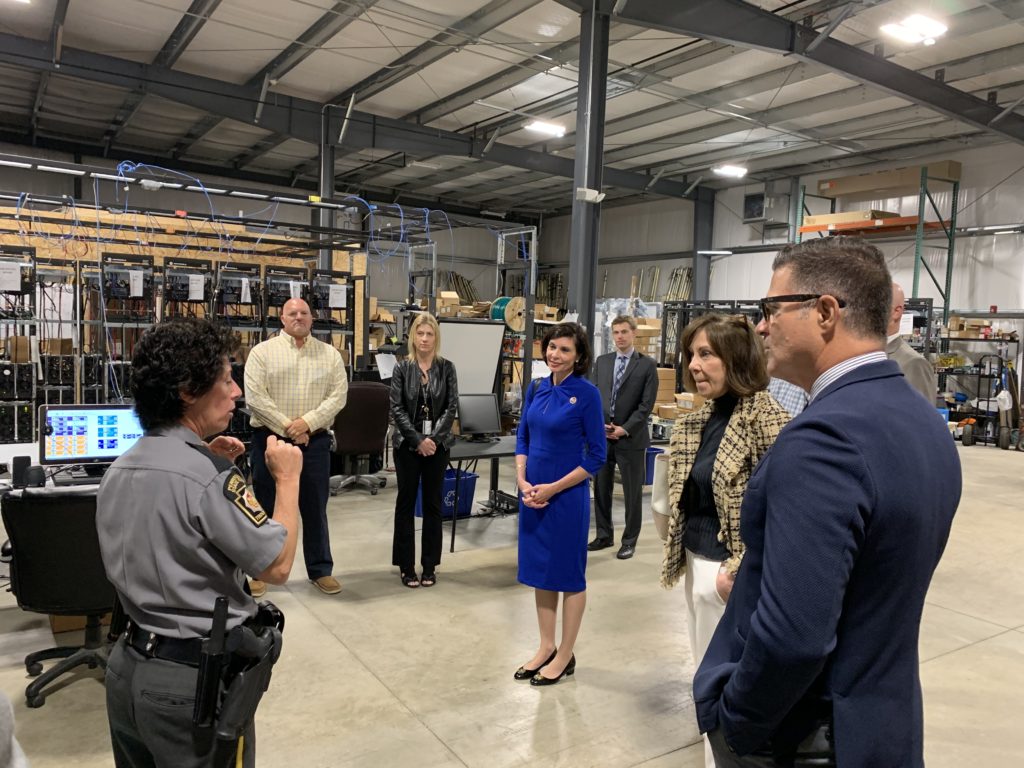 Along with Senator Pam Iovino, Minority Chair of the Senate Veterans & Emergency Preparedness Committee, and Senator Kristin Phillips-Hill, Chair of the Senate Communications & Technology Committee, I toured a Pennsylvania Statewide Radio Network (StarNet) facility on Monday.
StarNet is the statewide wireless voice and data network for public safety and emergency response communications. It is used by 22 Commonwealth agencies, both the House and the Senate, as well as counties and municipalities for public safety and emergency response.
Pennsylvania State Police Major Diane Stackhouse briefed us on the rollout of the new "P25" system, which aims to reach at least 95 percent radio coverage in every county by June 2021. So far this has been reached in 35 counties, including Cumberland and York.
Motorola, the primary vendor for the StarNet project, also had staff on-hand to provide a demonstration of equipment that is being deployed, such as cell towers and portable radios.
Veterans Service Officer Presentation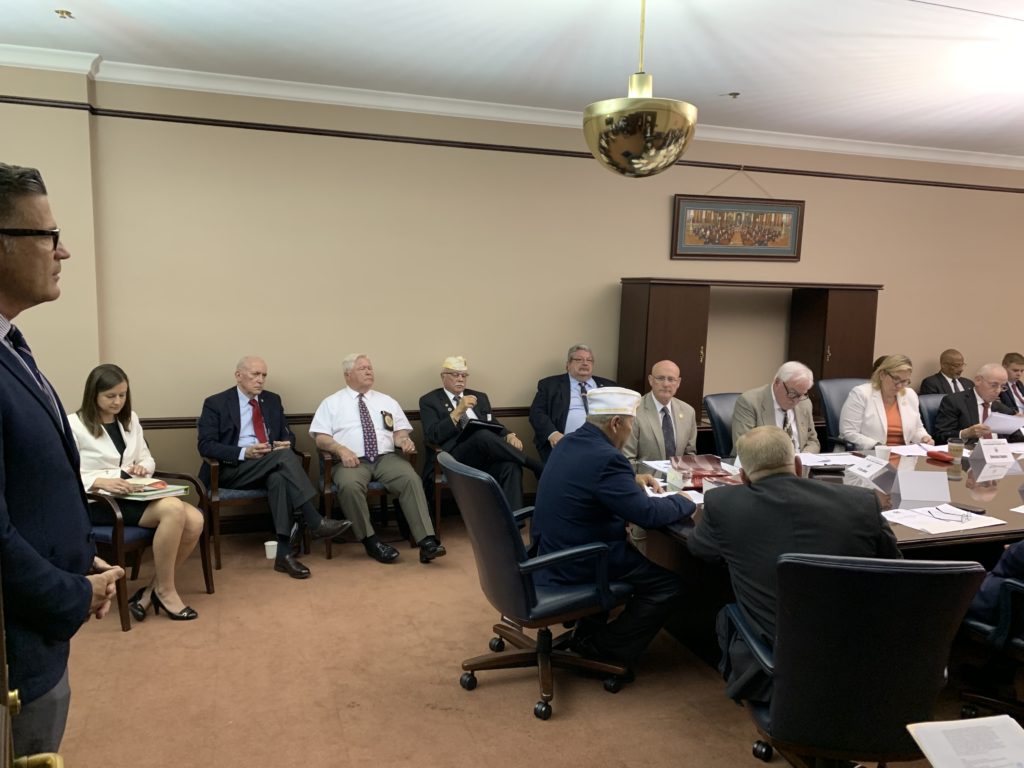 On Monday, the Department of Military & Veterans Affairs, American Legion, County Directors of Veterans Affairs, and Disabled American Veterans gave updates to members of the Senate and House Veteran Affairs and Emergency Preparedness Committees regarding the Veterans Service Officer Program and DAV Transportation Network.
These are two critically important initiatives for our nearly 800,000 veterans in Pennsylvania. The Transportation Network provides disabled veterans with transportation to and from their VA medical appointments. Veterans Service Officers assist veterans in getting the benefits they have earned.
A Veterans Service Officer, John Chiodi of the VFW, has office hours in my Camp Hill Office the third Thursday of each month. Please call 717-975-1985 if you would like to schedule a time to meet with John.
Veterans Affairs Committee Approves Three Bills
The Senate Veterans Affairs & Emergency Preparedness Committee took up three measures on Tuesday.
Senate Resolution 140 calls on Congress to implement the federal VA Maintaining Internal Systems and Strengthening Integrated Outside Networks Act of 2018 (VA MISSION Act). Passed into law in June of 2018, the VA MISSION Act is aimed at improving veterans' access to VA healthcare.
The Committee also took up House Bill 233, which would establish in Allegheny County the same requirement in place for all other counties as it relates to the placement and care of flags on the graves of our veterans.
Finally, the Committee reported House Bill 859, which would renew the State's 9-1-1 Law until January 31, 2024.
Guard Day at the Capitol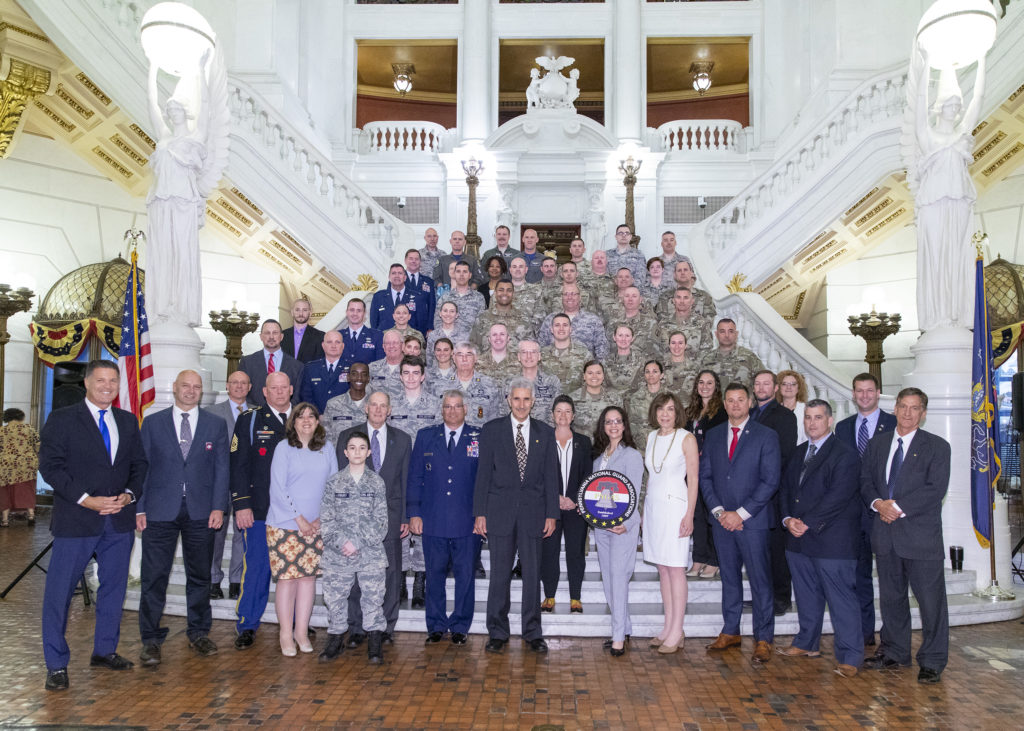 On Wednesday, members of the Pennsylvania National Guard visited the Capitol as part of "Guard Day."
In the morning, Adjutant General Anthony Carrelli briefed legislators on the mission of the Guard. Along with my fellow Chairs of the Veterans Affairs & Emergency Preparedness Committee, I updated the Guard members on some of the legislative measures that we have been working on, including my Senate Bill 589 – the PA Family GI Bill, which would provide a spouse or child a five-year higher education, should the Guard member re-enlist for an additional six-year term.
Later in the day, General Carrelli spoke to the full Senate, and I offered a resolution proclaiming June 12th as Guard Day in PA. To watch video of General Carrelli and I speaking on the Senate floor, click here.
Regan and Aument Sponsor PTSI Resolution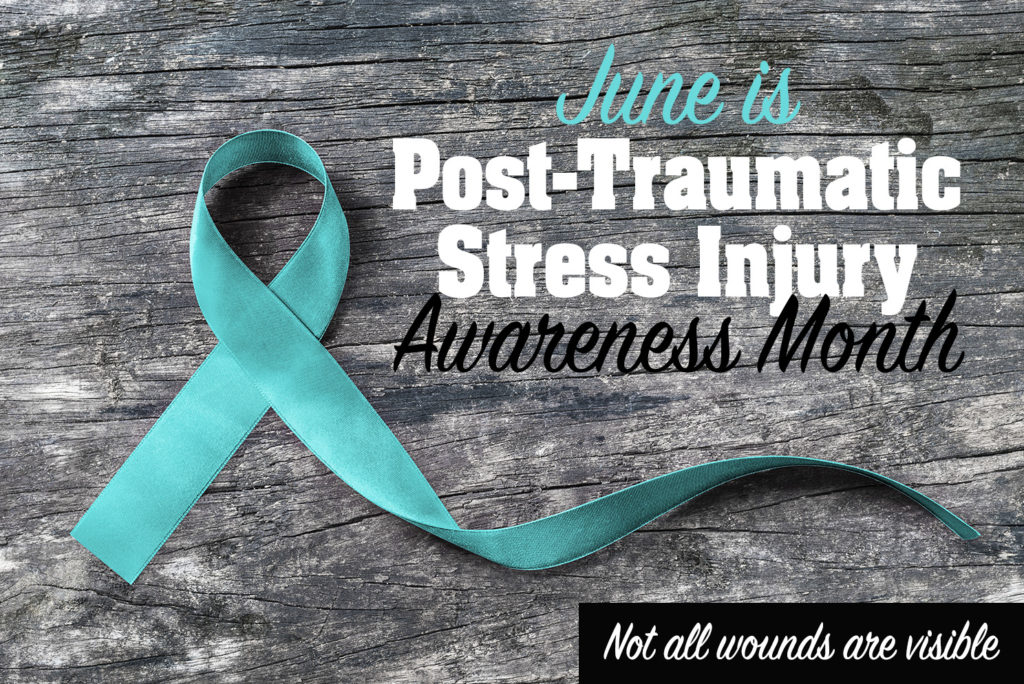 Senator Ryan Aument and I offered Senate Resolution 161 proclaiming June 27th as PTSI (Post Traumatic Stress Injury) Awareness Day in Pennsylvania.
During my floor remarks, I noted that 22 veterans commit suicide each day. At around 30 suicides per 100,000 veterans, their suicide rate is more than double the rate for the general population. While post-traumatic stress does not automatically lead to suicide, amongst people who have had a diagnosis, approximately 27 percent have also attempted suicide.
As Chairman of the Senate Veterans Affairs & Emergency Preparedness Committee, I am committed to addressing veteran suicide. This summer, I will be holding roundtable discussions along with members of our Congressional Delegation, the State Department of Military & Veterans Affairs, the federal VA, and the many veterans' organizations and non-profits that are on the front lines of this issue.
To watch my floor remarks, click here.
School Choice Scholarship Expansion Bill Sent to the Governor
Legislation expanding educational opportunities for students in failing schools received final legislative approval on Tuesday and was sent to the Governor for enactment into law.
House Bill 800 would expand Pennsylvania's Educational Improvement Tax Credit (EITC) program with $100 million in additional tax credits while also implementing an automatic escalator for future years. When 90% of the tax credits are distributed, the available credits would increase by 10% the following fiscal year.
I have introduced similar legislation, Senate Bill 299, which calls for a 25% automatic escalator for both the EITC and OSTC (Opportunity Scholarship Tax Credit) Programs. School choice – especially for those children who are in failing schools or who need other educational opportunities to better suit their needs – is so important, and the demand for these tax credits always outweighs the amount available.
Bills Sent to the House of Representatives
In addition to my school safety and security legislation, the Senate passed several other bills this week that were sent to the House for consideration, including:
Senate Bill 633, which provides the Governor with the power to declare public health emergencies.
Senate Bill 698 and Senate Bill 699, which amend the Medical Practice Act and the Osteopathic Practice Act, respectively, to let physicians use a designee to input information about written agreements into the Department of State's new online PALS licensing system.
Senate Bill 700, which implements recommendations from the Public School Building Construction and Reconstruction (PlanCon) Advisory Committee.
Committee Roundup
A recap of the committees I serve on
Consumer Protection & Professional Licensure
The Senate Consumer Protection & Professional Licensure Committee approved three bills on Wednesday.
House Bill 64 authorizes state professional and occupational licensing boards to allow the carryover of excess continuing education credits.
Senate Bill 325 recognizes the title of Certified Registered Nurse Anesthetist (CRNA) under Pennsylvania statute.
House Bill 751 amends the Public Utility Code to add water and wastewater to the definition of a 'service line' and to clarify treatment of taxes owed on costs incurred for construction of service lines to a new building.
Judiciary
The Senate Judiciary Committee approved seven bills on Tuesday.
Senate Bill 60 addresses human trafficking.
Senate Bill 81 raises the minimum age for marriage to 18 by eliminating two exceptions that allowed individuals younger than 15 to marry.
House Bill 235 allows a correctional facility employee to serve as a witness to the consent to an adoption by an incarcerated birth parent.
House Bill 276 adds a victims' bill of rights to the Pennsylvania Constitution.
House Bill 315 criminalizes female genital mutilation.
Senate Bill 320 enacts the Fiduciary Access to Digital Assets Act.
House Bill 502 protects a victim's rights to be present at a trial.
House Bill 504 provides that past sexual victimization and allegations of past sexual victimization may be excluded from evidence in certain criminal trials.
Other Committee Action
Labor & Industry
The Senate Labor & Industry Committee approved two bills on Tuesday.
Senate Bill 94 provides workers compensation coverage for volunteer firefighters.
Senate Bill 601 provides members of the National Guard and Reserves who serve on active duty, as well as their spouses, preference for placement into job training programs for one year after discharge.
Transportation
The Senate Transportation Committee approved nine bills on Wednesday including a package of legislation that makes changes to Pennsylvania's emissions testing requirements.
Senate Bill 607 allows municipal police to use radar for traffic speed enforcement.
Senate Bill 742 exempts gas-powered passenger cars, vans, and light-duty trucks from the emissions testing program for the first eight years after manufacture.
Senate Bill 743 replaces the annual vehicle emissions testing mandate with a two-year testing requirement in counties where testing is required.
Senate Bill 744 exempts Blair, Cambria, Lackawanna, Luzerne, Lycoming, Mercer, and Westmoreland counties from vehicle emissions testing.
Senate Bill 745 replaces the tailpipe test in Pittsburgh and the two-speed idle test via a dynamometer/treadmill in the Philadelphia region with a gas cap test and a visual inspection for model year 1994-95 vehicles.
Senate Bill 746 extends the transition date for existing emissions inspection stations to obtain new emissions testing equipment by November 1, 2019.
Education
The Senate Education Committee approved five bills on Tuesday.
Senate Bill 200 establishes a new trauma-informed system of education.
House Bill 297 requires the Department of Education to develop materials outlining workforce needs including training opportunities and future earning potential.
House Bill 522 establishes the Career and Technical Education Investment Incentive Program.
Senate Bill 723 would allow students to apply personal finance credits towards satisfying graduation requirements.
Senate Bill 729 requires all public schools to create at least one threat assessment team.
Banking & Insurance
The Senate Banking & Insurance Committee approved four measures on Monday.
Senate Resolution 49 urges Congress to pass the SAFE Banking Act.
Senate Bill 66 grants stage IV metastatic cancer patients access to the medications and treatments prescribed by their doctors.
House Bill 195 allows pharmacies to synchronize monthly medication fill dates for a patient so all of their prescriptions are filled on the same day of the month.
Senate Bill 332 increases the service charge for bad checks.
Communications & Technology
The Senate Communications & Technology Committee approved two Resolutions on Wednesday.
Senate Resolution 47 establishes a bipartisan, bicameral legislative commission to recommend improvements to the deployment of high-speed broadband services in unserved and underserved areas.
Senate Resolution 48 directs the Joint State Government Commission to conduct an in-depth investigation and audit into the compliance of non-rural telecommunication carriers.
Next Week
The Senate returns to session at 1pm on Monday and is currently scheduled to convene at 1pm on Tuesday and 11am on Wednesday. You can watch session live at www.SenatorMikeReganPA.com.