Week of April 19, 2021
In This Edition:
Regan Returns to Harrisburg
Senators Highlight What a YES Vote Means on Ballot Questions
Special Committee on Elections Focuses on Philadelphia and Allegheny Counties
Multiple Bills Passed by Senate, Sent to the House
Appropriations Committee Hearings on Governor's Budget Proposal Conclude
Senators Call on Governor to Halt Unilateral Action on Carbon Tax
Committee Wrap-Up
Next Week
---
Regan Returns to Harrisburg
On Monday, I had the honor of returning to Harrisburg for the first time since my motorcycle accident last month. While I have been able to work and lead my staff while recuperating at home, it felt good to be back in the Capitol for legislative session.
As I have said before, I owe a great deal of thanks to many of you who reached out to extend your sincere well wishes, and I will forever be grateful for the first responders and my medical team at Penn State Hershey that took such good care of me.
Thank you, all, and remember to not take a single day for granted.
Senators Highlight What a YES Vote Means on Ballot Questions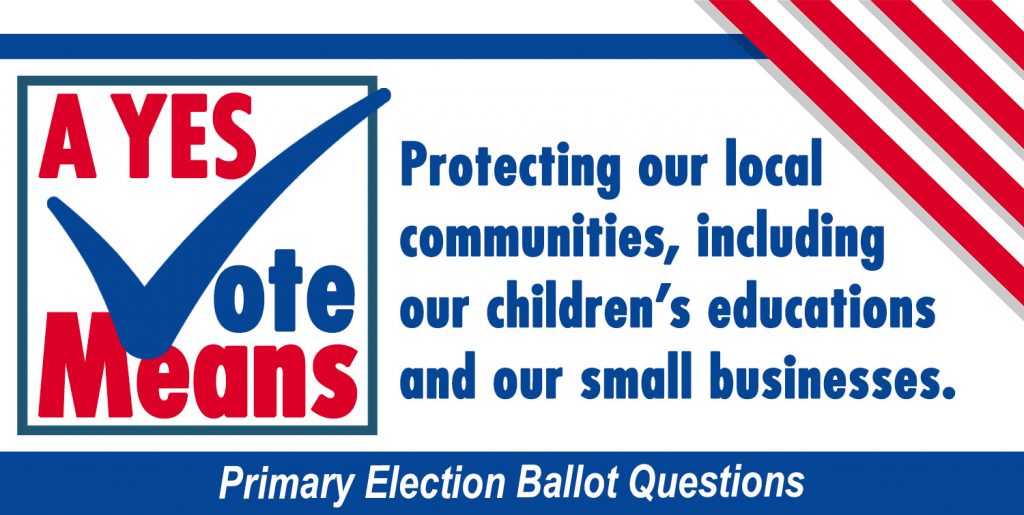 A group of senators held a news conference at the Capitol this week to highlight what a YES vote means when voters go to the polls to decide proposed Constitutional amendments on May 18.
Lawmakers approved three potential amendments to the Constitution that will appear on the ballot for voters in the May 18 election, including one question to prohibit discrimination based on race or ethnicity and two questions designed to improve the way the state responds to future emergencies.
The Wolf Administration has been widely criticized for wording the emergency response questions in a way that is deeply confusing and prejudicial.
Question 1 – YES Vote Means: A majority of state lawmakers, elected by the people, can vote to end emergency declarations and restrictions on citizens.
Question 2 – YES Vote Means: Emergency declarations are limited to 21 days unless the General Assembly, elected by the people, approves longer.
Question 3 – YES Vote Means: The Pennsylvania Constitution would prohibit the denial of equal rights based on race or ethnicity.
A new webpage outlines each question and offers a detailed explanation of what the proposed amendments would accomplish.
Special Committee on Election Integrity and Reform Hearing Focuses on Philadelphia and Allegheny Counties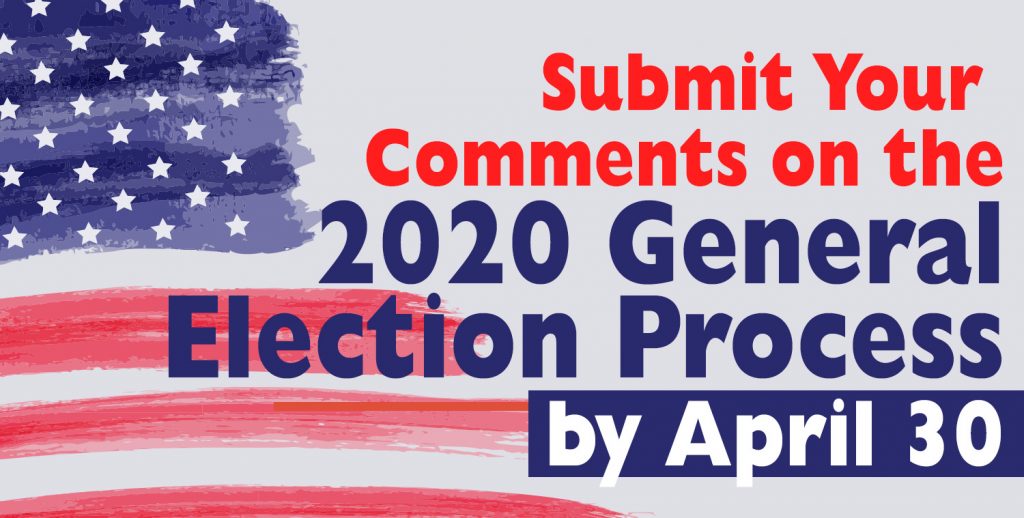 The Senate Special Committee on Election Integrity and Reform, which I serve on, held a public hearing on Tuesday on the administration of elections in Philadelphia and Allegheny counties.
I had the opportunity to question the Philadelphia City Elections Commissioners about suspected voter fraud and the perception of many that Philadelphia is corrupt. One of the Commissioners argued that Republicans do not receive a single vote in some precincts simply because those precincts are small and like-minded. While I understand his defending their operations, I still have concerns with the possibility that fraud is occurring at some level and will continue to explore ways to ensure it is prevented in the future.
As the Committee wraps up its work, be mindful that the deadline to provide input on your personal voting experience in the 2020 General Election is next Friday, April 30th.
Multiple Bills Passed by Senate, Sent to the House
The Senate approved Senate Bill 114, a measure that would require drivers to remove ice and snow from their vehicles, on Wednesday. The current law only penalizes a driver when serious bodily harm occurs from a snow or ice projectile. Senate Bill 114 would give police officers discretion to pull over a vehicle where the buildup of ice or snow poses a potential hazard.
The Senate also approved a bill, Senate Bill 247, on Monday to repeal a portion of the state's school code that prohibits teachers from wearing religious items.
Both bills now go to the House of Representatives for consideration. Other bills approved by the Senate this week include:
House Bill 203, which creates the Living Donor Protection Act.
Senate Bill 248, which designates March 6 as Persian Gulf War Veterans Day and October 7 as Global War on Terrorism Veterans Day.
Senate Bill 317, which provides for the authority to prescribe or personally furnish antibiotics to treat sexually transmitted infections of a patient's partner without having examined the individual for whom the drug is intended.
Senate Bill 381, which makes permanent a temporary program providing for substitute teachers.
Senate Bill 420, which addresses instances where a District Attorney's law license is suspended, or they are disbarred.
Appropriations Hearings on Governor's Budget Proposal Conclude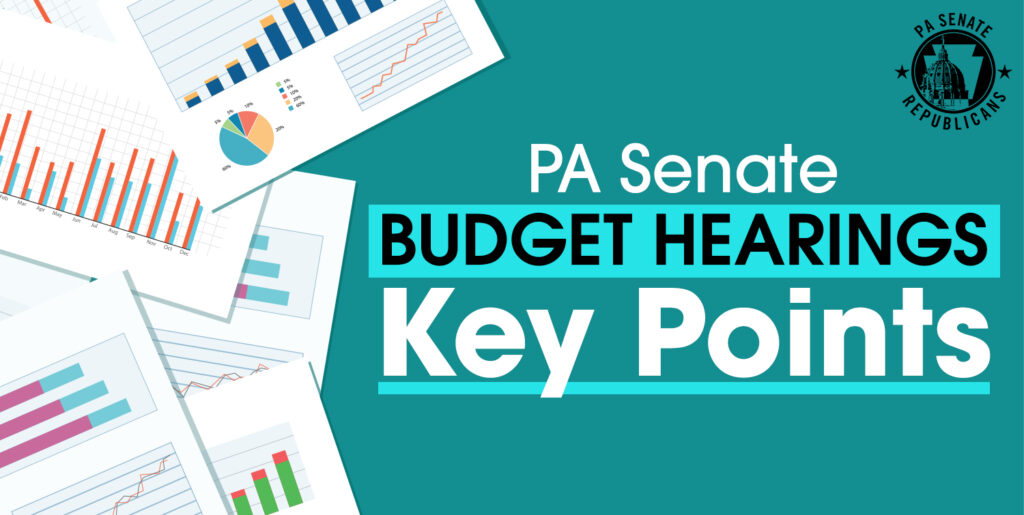 The Senate Appropriations Committee completed a series of 21 public hearings with the heads of state departments and agencies to closely examine the details of Governor Wolf's state budget proposal as it relates to particular programs and current operations of each state agency funded with taxpayer dollars.
The Governor's proposed $40.2 billion General Fund Budget for Fiscal Year 2021-22 reflects a massive increase in state spending and includes a substantial personal income tax rate hike in a year when individuals and small businesses are trying to financially regain their footing and should not be expected to cover the Governor's excessive spending.
Complete coverage of the hearings can be found here.
Senators Call on Governor to Halt Unilateral Action on Carbon Tax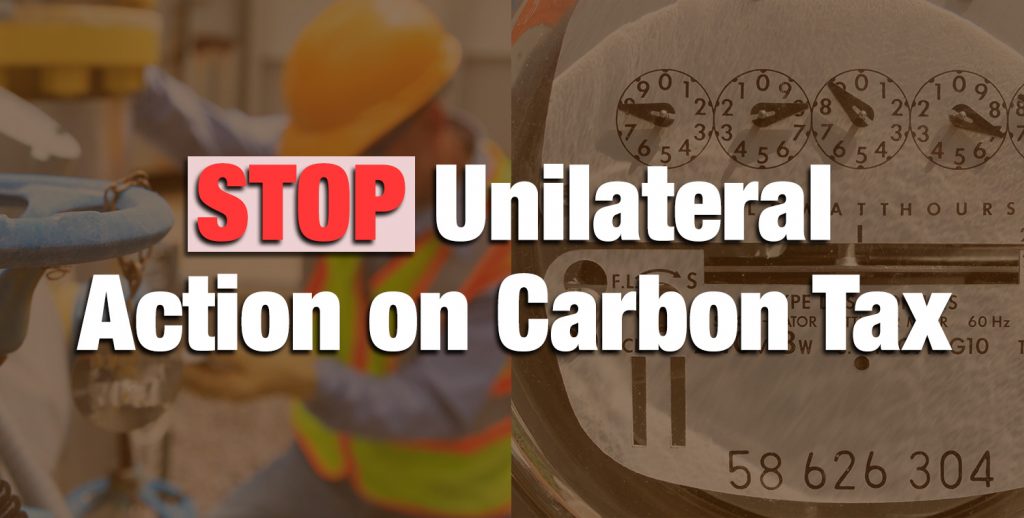 I joined my Senate Republican colleagues in co-signing a letter sent to Governor Tom Wolf Wednesday informing him that none of his nominations to the Pennsylvania Utility Commission (PUC) will be considered by the Senate if he continues to pursue a unilateral carbon tax on Pennsylvania employers and customers.
The letter notes that the governor's effort to force Pennsylvania to join the multi-state Regional Greenhouse Gas Initiative (RGGI) without the input of the legislature is a clear violation of the checks and balances provided by the Pennsylvania Constitution.
Committee Wrap-Up
A summary of activity of Committees I serve on.
Judiciary
The Senate Judiciary Committee approved three bills on Wednesday.
House Bill 184 , known as Shawn's Law in memory of a young girl from York County, provides for enhanced penalties for causing or aiding suicide when the individual who dies by suicide is under the age of 18 or has an intellectual disability or autism spectrum disorder.
Senate Bill 521 criminalizes the act of transmitting images or video obtained through "upskirting."
House Bill 951 addresses the statute of limitations for childhood sexual abuse cases.
Click here to watch video of the meeting.
Next Week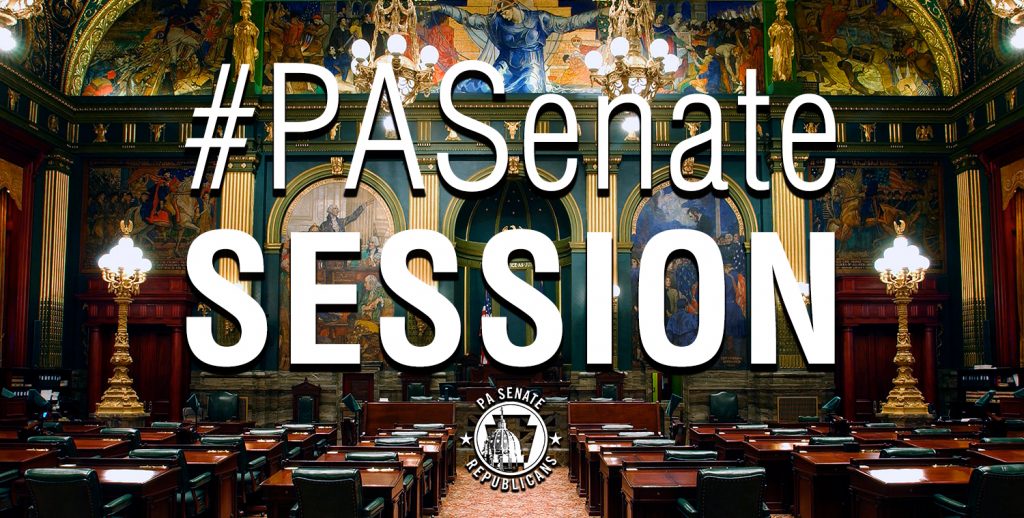 The Senate returns to session on Tuesday, April 27th at 1pm. We would normally convene on Monday, but the Legislative Reapportionment Commission will be holding their first public hearing that day.
As Chairman of the Senate Law and Justice Committee, I will be convening our first voting meeting of the session to consider five pieces of legislation. It will be held "Off the Floor" during session, so you will be able to watch it through the livestream of session.
On Friday, the Senate Law and Justice Committee and the House Liquor Committee will holding a joint hearing on the topic of Ready-to-Drink Cocktails.