In this Update:
Op-Ed: Armed School Security a Must for Protecting Students
Regan Participates in State Police Budget Hearing
Vietnam War Veterans Recognized at Events in York County
Wellspan Welcomes Regan for Tour of York Hospital
Regan Visits Dover High School
Senate Concludes Week Two of Budget Hearings
Help Our Struggling Military Members
Veterans: Town Hall about PACT Act on April 4
State Offers Free Motorcycle Safety Training
$25,000 Fishing and Boating Grants Available
---
Op-Ed: Armed School Security a Must for Protecting Students
In response to yet another school shooting, I distributed an Op-Ed to statewide media outlets yesterday.
From the time I started in the legislature 10 years ago, I have made school safety a top priority. My first legislative proposal was to require an armed officer on every school campus. That was in response to Sandy Hook, and now ten years and hundreds of school shootings later, we still have schools that are resistant to such a security measure, which uniformly, building security experts say is the first step schools should take to protect their students.
Click here to read my full Op-Ed. And click here for an abc27 News piece on my renewed push for armed security in our schools.
Regan Participates in State Police Budget Hearing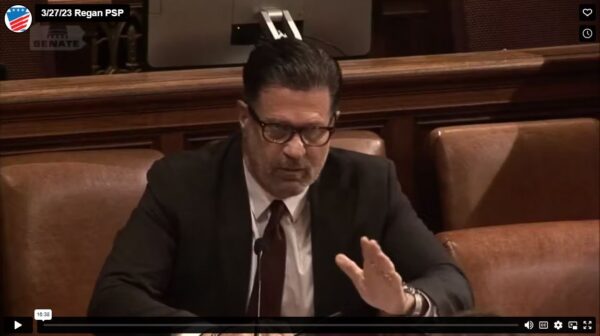 On Monday, the Senate Appropriations Committee held a budget hearing with the Pennsylvania State Police, and as Chairman of the Senate Law and Justice Committee, which oversees PSP, I was invited to participate.
During my first round of questioning (click the above video to watch), I asked PSP Commissioner Christopher Paris about the Governor's proposal to fund the State Police with revenues that are reliant on consumer spending, particularly, liquor and tobacco taxes. Additionally, we discussed the current handling of marijuana charges by law enforcement, prosecutors, and district attorneys – for both possession and driving under the influence. Finally, I inquired about the current practice of municipalities disbanding their local police departments and relying solely on State Police – and whether or not PSP receives any additional funding for the work they are doing for local communities.
Click here to watch my second round of questioning in which we talk about my proposal regarding the death penalty for the first-degree murder of a law enforcement officer. You can also watch the full hearing here.
Vietnam War Veterans Recognized at Events in York County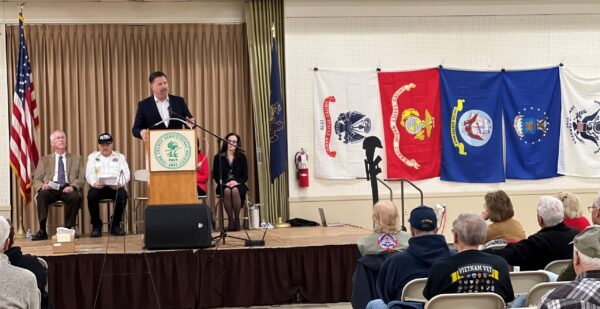 This week, I had the pleasure of attending two events held in honor of the 50th Anniversary of the end of the Vietnam War.
On Monday evening, I joined Vietnam Veterans at the Etters VFW for their commemorative gathering and on Wednesday, the Vietnam Veterans of America Chapter #1032 hosted a ceremony at the York Fairgrounds.
In 2017, the federal Vietnam War Veterans Recognition Act was signed into law declaring March 29th as National Vietnam War Veterans Day. This date in 1973 was the day the last American troops departed Vietnam. These men, who were drafted by their government and sent overseas to serve our country witnessed and were asked to do unfathomable things during their time at war. Upon returning home, many were greeted with disdain from their fellow Americans. Now 50 years later, with many of their ranks gone, these Veterans are finally getting the recognition that they deserve, and it was my distinct honor to be with them at these very special events held this week.
Wellspan Welcomes Regan for Tour of York Hospital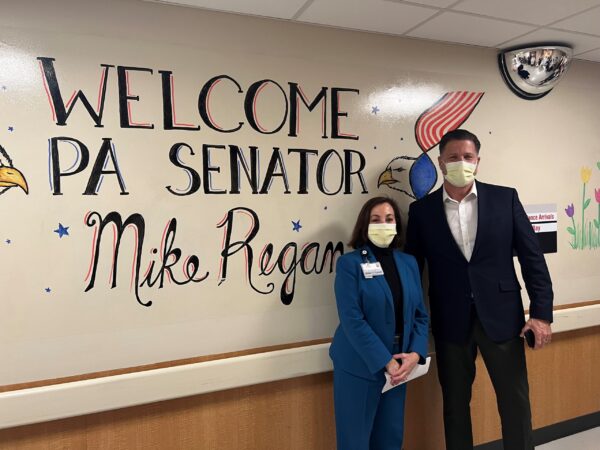 On Monday, I was provided the opportunity to tour Wellspan York Hospital and learn about the great facility and services available so close to home for those in York County.
Wellspan York Hospital has over 5000 employees and within the next 24 months plans to open a $400 million expansion to further provide affordable, quality health care to the residents of south central Pennsylvania.
To all of the physicians, nurses, and administrators, that took time to educate me on the specialty care that Wellspan offers, I express my sincerest appreciation.
Regan Visits Dover High School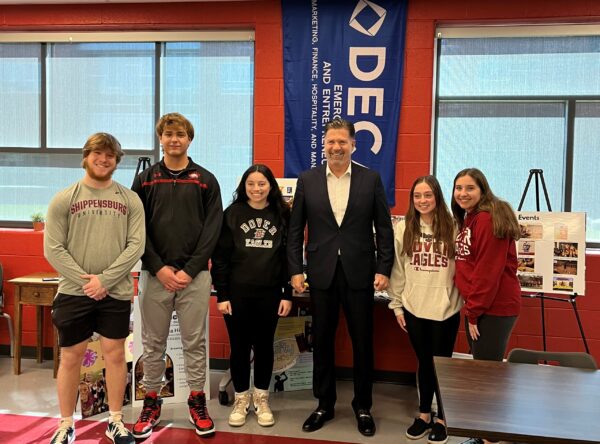 On Thursday, students and administrators at Dover High School welcomed me for a tour. I had a great time exploring the many unique educational experiences the school provides their students – from their high-tech television studio to their career and tech ed department.
Also, as the school safety advocate in the Senate, I really enjoyed my conversation with School Resource Officer Shaffer, who is the epitome of an armed, trained officer that is both there for emergencies and a trusted individual students regularly turn to for assistance.
Thank you to all of the students, educators, and administrators for the warm welcome.
Senate Concludes Week Two of Budget Hearings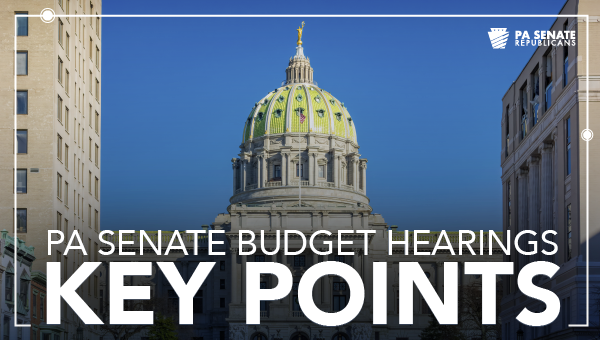 In addition to the State Police budget hearing on Monday, the Senate Appropriations Committee continued public hearings this week on the proposed 2023-24 state budget.
Gov. Josh Shapiro's $45.8 billion budget seeks to boost state spending by more than $1.3 billion above the current year's budget. Projections indicate it will nearly wipe out the state's Rainy Day Fund in five years.
Among the highlights:
The Department of Education hearing focused on the largest proposed Basic Education Funding increase in Pennsylvania history as well as Gov. Shapiro's failure to follow through on his promise to fund Lifeline Scholarships, a key provision to help provide families with greater options to meet their educational needs.
At the Department of State budget hearing, the committee sought details about federal and private election funding, county election grants, funding outreach to unregistered voters and publishing constitutional amendments.
At the hearing for the Department of Labor and Industry, members discussed the potential for major job losses if Pennsylvania enters the Regional Greenhouse Gas Initiative. Persistent concerns about Unemployment Compensation (UC) claims processing and preventing UC fraud were also leading topics.
The Department of Agriculture hearing included acknowledgment that the Norfolk Southern train derailment impacted many residents at Pennsylvania's border with Ohio, including farmers. Testing of livestock and crops will continue following that incident.
Find full hearing recaps, video, livestreams and upcoming schedule at PASenateGOP.com.
Help Our Struggling Military Members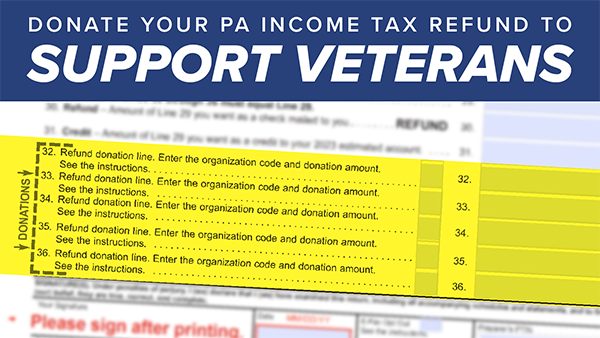 Anyone who is owed a Pennsylvania personal income tax return has a convenient opportunity to support our military members, veterans and their families who are facing tough times.
You can help those who serve our nation and commonwealth by making a gift to the Military Family Relief Assistance Program. All donations will benefit those with a direct and immediate financial need as a result of circumstances beyond their control.
On lines 32 through 36 of the Personal Income Tax Return, fill out Code C. If you do not have an overpayment on your return, you may make a donation by sending a check directly to the Military Family Relief Assistance Program, c/o Department of Military and Veterans Affairs, Building 0-47, Fort Indiantown Gap, Annville, PA 17003-5002.
Veterans: Town Hall about PACT Act on April 4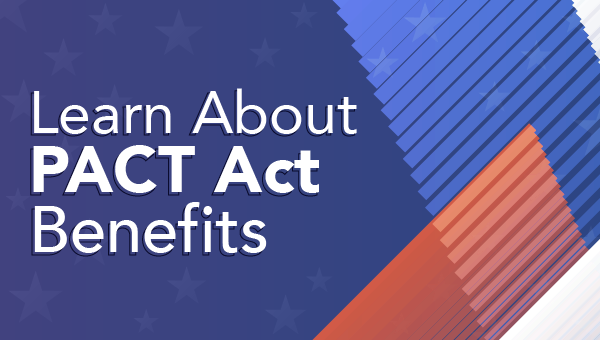 The Pennsylvania Department of Military and Veterans Affairs (DMVA) will hold a Veteran Town Hall on the Promise to Address Comprehensive Toxics (PACT) Act on Tuesday, April 4, from 6-8 p.m. While this event is being held in Pittsburgh at the West View VFW Post 2754, 386 Perry Highway, the town hall will also be available by phone.
The new federal PACT Act law expands VA health care and benefits for veterans exposed to burn pits, Agent Orange and other toxic substances. The town hall will enable veterans and their advocates to learn and ask questions about eligibility and applying for benefits related to the PACT Act.
In-person attendees may arrive early to enjoy a dedicated resource fair from 5-6 p.m. People who will be attending any portion of the event in person are asked to register by calling 717-644-3890.
Anyone joining the town hall by phone should call 267-332-8737 and enter Conference ID: 989503340# to participate. Both in-person attendees and callers will be able to ask questions during the town hall.
State Offers Free Motorcycle Safety Training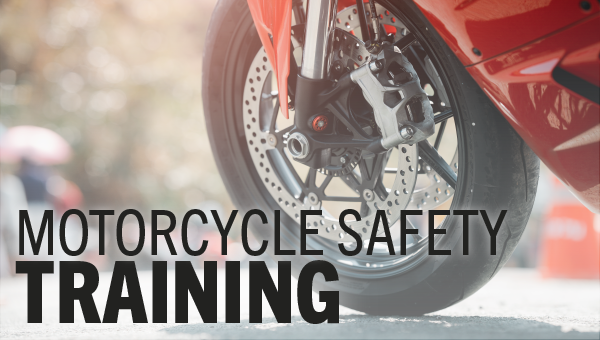 PennDOT offers free motorcycle training through the Pennsylvania Motorcycle Safety Program.
Free courses for novice through seasoned riders are offered to Pennsylvania residents who have a motorcycle learner's permit or motorcycle license. Four levels of courses are available – including the 16-hour Basic Rider Course, the eight-hour Intermediate Rider Course, the one-day Advanced Rider Course and the 3 Wheel Rider Course.
For more information or to enroll in a course, visit www.pamsp.com.
$25,000 Fishing and Boating Grants Available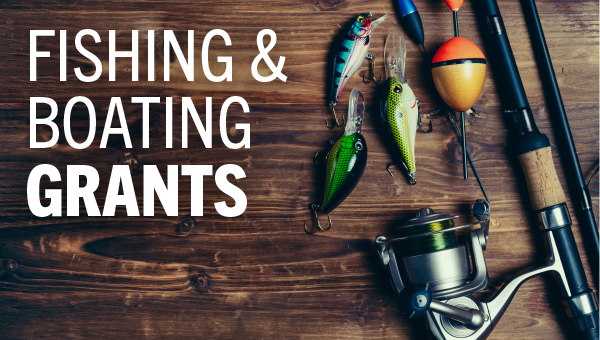 The Pennsylvania Fish and Boat Commission (PFBC) is seeking applicants for grants to support education programs that promote new and renewed interest in fishing and boating. The grants aim to connect Pennsylvanians with the fun of commonwealth waterways by teaching fishing and boating skills and providing quality places for these recreational opportunities.
PFBC will reimburse qualifying organizations up to $25,000 for eligible expenses from July 1, 2023 to June 30, 2024. The grants require a minimum 25% match of total project costs. Grant applications must be submitted here by April 14.

For anyone who hasn't already signed up to receive my e-newsletters, you can get on the mailing list here.