In this Update:
Mechanicsburg Eagle Scout Recognized by Senate for Award-Winning Project
Regan Convenes First-Ever Hearing on Legalizing Adult-Use Marijuana
Senate Judiciary Committee Advances Bill Allowing for Fentanyl Test Strips
Pitt Head Coach Visits Senate with ACC Championship Trophy
Regan Interviews Fish and Boat Commission Director
Wolf Presents Last Budget Proposal to General Assembly
Legislation Boosting Aid to First Responders Set for Enactment
Monday is National Donor Day
---
Mechanicsburg Eagle Scout Recognized by Senate for Award-Winning Project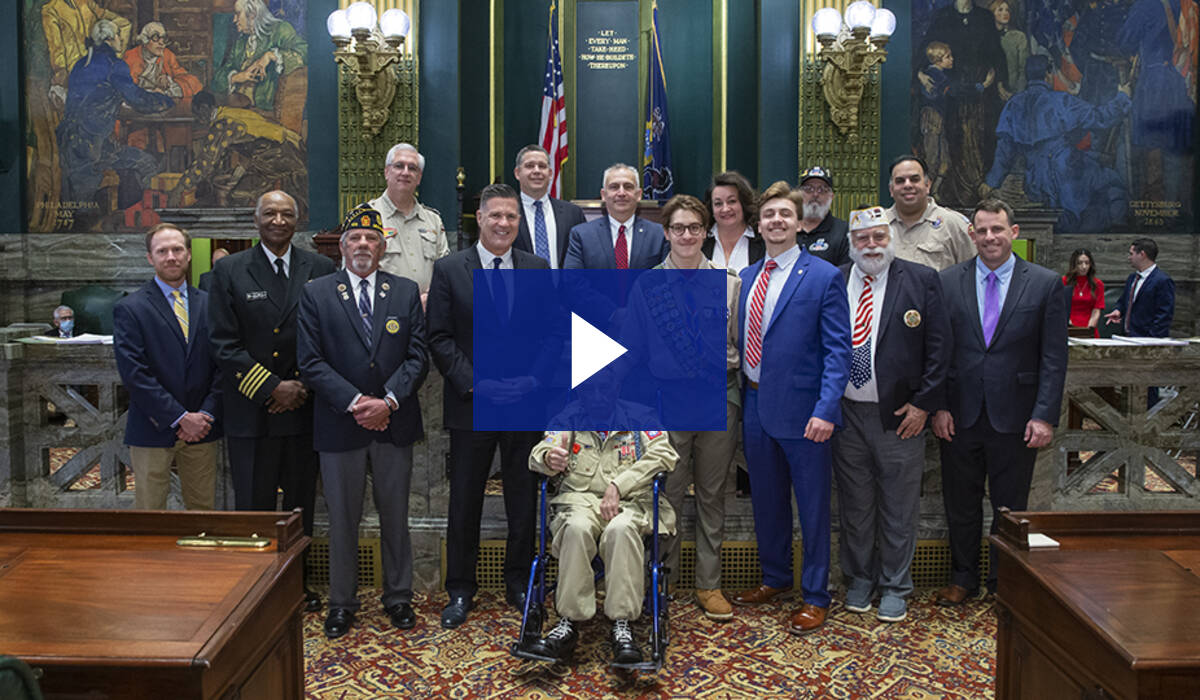 During Monday's Senate session, it was my honor to recognize Christopher Adam, the recipient of the Glenn A. and Melinda W. Adams National Eagle Scout Project of the Year Award for 2020, which identified his project as the best in the nation.
Chris, a senior at Trinity High School and member of Eagle Scout Troop 88 in Mechanicsburg, became only the 20th person – and first Pennsylvanian – to receive this prestigious designation for his project, Liberation Pointe, located at the entrance of the US Army Heritage & Education Center in Carlisle.
Chris dedicated Liberation Pointe to the men and women who fought on D-Day during World War II. He was inspired to design and build this exhibit, which features two life-size bronze statues depicting American soldiers landing on the beaches of Normandy, because of his friendship with 97-year-old Lancaster County WWII veteran Raymond Wallace, who joined Chris in the Senate on Monday.
Be sure to watch the above video to learn more about Chris' award-winning project that took thousands of volunteer hours and more than two years to complete.
Regan Convenes First-Ever Hearing on Legalizing Adult-Use Marijuana
The Senate Law and Justice Committee on Monday heard from state and local officials, law enforcement and medical marijuana dispensaries about the impact regulating adult-use cannabis could have in Pennsylvania.
As committee chairman, I convened the hearing to delve deeper into the public safety issues surrounding adult-use laws and noted that, in recent years, many law enforcement officials have opted against prosecuting small possession amounts in favor of tackling violent crimes and large-scale drug operations.
Obviously, marijuana is not new. It is already out there. It is already being used by millions of people – young and old, far and wide. But in doing so, they are putting billions of dollars into the hands of violent criminals, and they are risking consuming a product that could be laced with substances such as fentanyl, crack cocaine, embalming fluid or even mold, fungus, or other unknown pathogens.
Without legalization and regulation, the black market for marijuana will only proliferate. That is why my focus is on bringing down illegal drug operations, providing Pennsylvania adults with a safe product, and keeping revenue within the Commonwealth instead of it going to our neighboring states with legalized adult-use marijuana or worse – to organized criminals, gangs and cartels.
I believe my colleague, Rep. Amen Brown, said it best when he noted that it is important for us to work with law enforcement on the issue of legalization to make sure we are not in conflict and to ensure the safety of officers and our communities.
Senate Judiciary Committee Advances Bill Allowing for Fentanyl Test Strips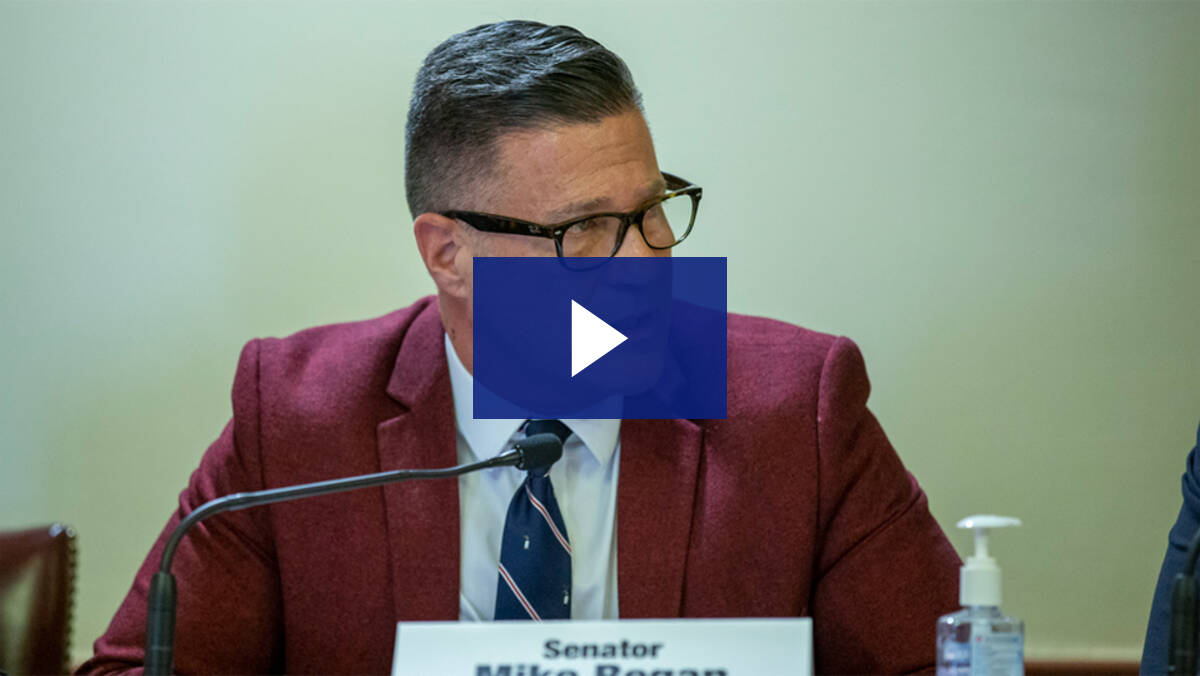 On Wednesday, the Senate Judiciary Committee held a voting meeting to consider three bills, including Senate Bill 845, legislation that would legalize fentanyl test strips.
The ongoing opioid crisis began with prescription drug addiction being the predominant focus until it evolved into a heroin epidemic. Now, fentanyl is the driving force behind the majority of drug overdoses.
From what we understand, users are not seeking out fentanyl but rather, dealers are mixing it in with drugs such as heroin or selling fentanyl as if it is heroin. Unknowing users are then dying because of this.
SB 845 simply makes it clear that fentanyl test strips, which can be used to detect fentanyl in a substance, are not classified as drug paraphernalia.
Know that with this legislation, we are not endorsing drug use but instead providing a way to help save lives.
You can watch my remarks above or watch the full Committee meeting here.
Pitt Head Coach Visits Senate with ACC Championship Trophy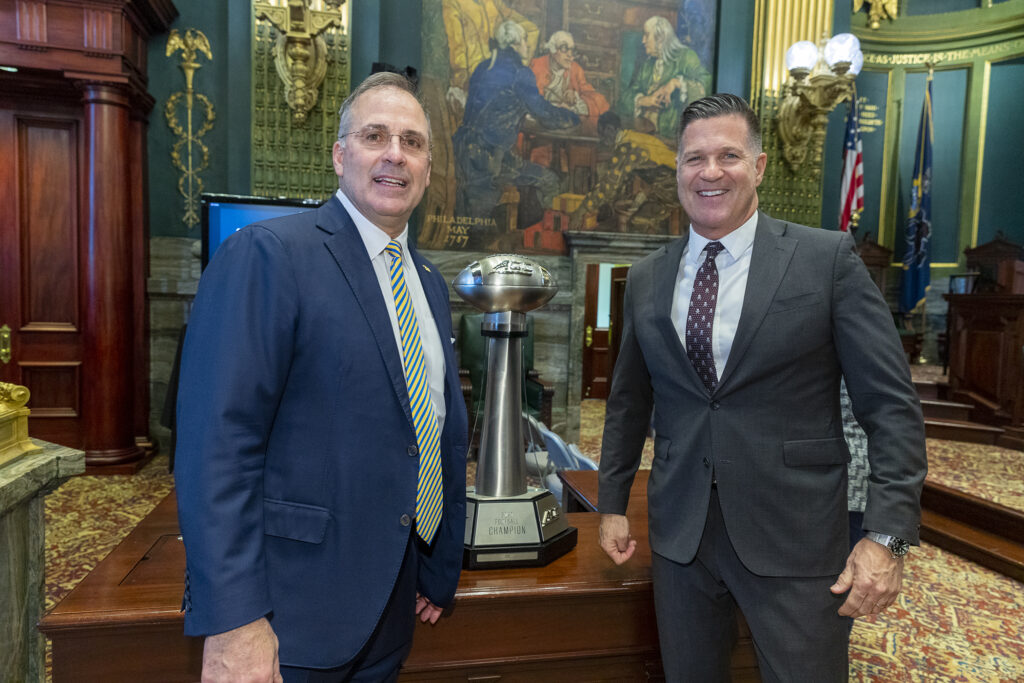 On Tuesday, my Senate colleagues and I welcomed Pat Narduzzi, head football coach for the University of Pittsburgh Panthers, who brought along the team's first ACC Championship trophy won back in December after defeating Wake Forest University 45-21.
Congratulations to the Panthers for their incredible season and hard-earned victory!
Regan Interviews Fish and Boat Commission Director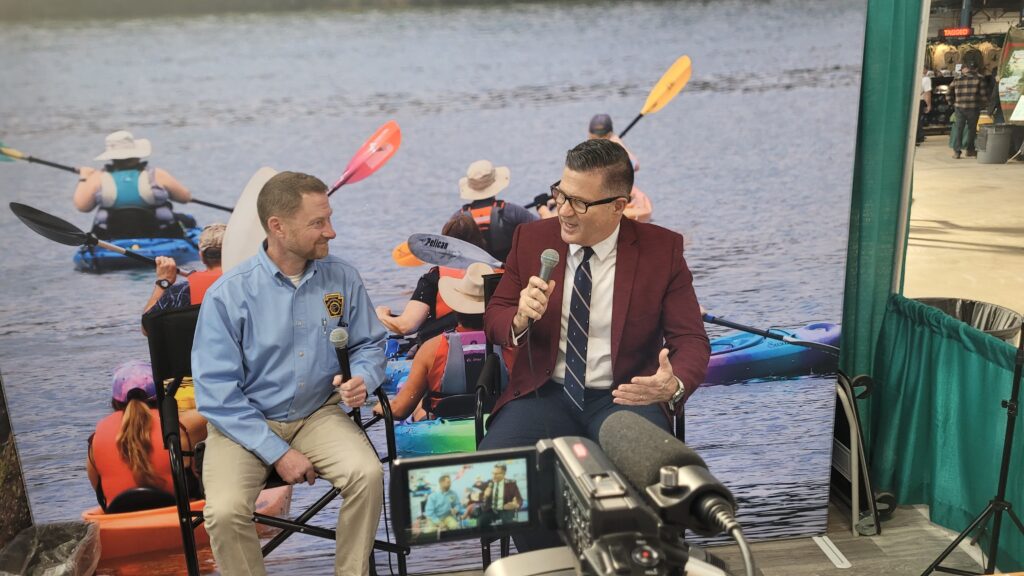 Following session on Wednesday, I headed over to the Farm Show Complex to visit the Great American Outdoor Show and interview Tim Shaffer, the executive director of the Pennsylvania Fish and Boat Commission.
Tim has been a great resource for my staff and I when assisting constituents and local governments within the 31st Senatorial District on commission-related matters. During our conversation, I commended his commitment to conservation efforts and ensuring clean streams and waterways across the Commonwealth.
We also talked about a favorite place of mine, Children's Lake in Boiling Springs, which is one of many locations the commission conducts trout stocking. Click here to search by county and find out when they will be stocking your favorite fishing site. Also, the commission offers several educational programs for anglers of all ages.
Wolf Presents Last Budget Proposal to General Assembly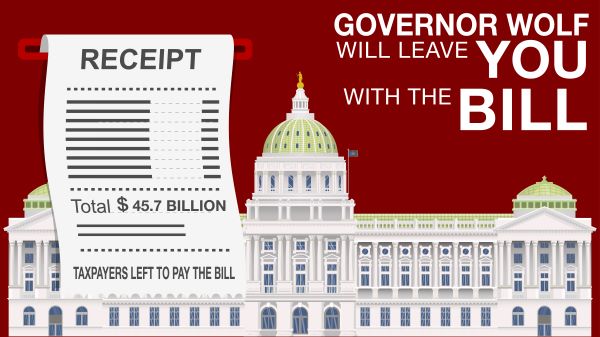 In an address to the General Assembly this week, Gov. Tom Wolf proposed a $45.7 billion 2022-23 state budget that would increase General Fund spending by $4.5 billion.
The new spending includes $2 billion in federal American Rescue Plan Act funds. Including the expenditure of federal dollars returned to Pennsylvania during the pandemic, the governor's budget represents a 10.9% increase in spending.
According to Senate Appropriations Committee budget projections, the governor's plan will produce a $1.3 billion deficit for the 2023-24 fiscal year and create an even bigger bill for Pennsylvania taxpayers to pay long after the governor leaves office: a $13 billion deficit by 2026-27.
The Committee will hold a series of budget hearings in the coming weeks to review the spending plan and produce a more responsible budget proposal that funds essential services while shielding taxpayers from the consequences of reckless overspending.
Legislation Boosting Aid to First Responders Set for Enactment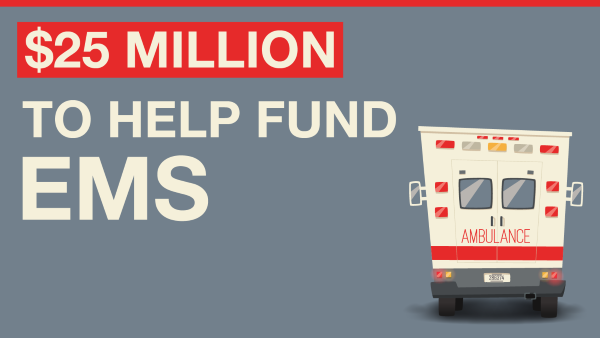 Building on a promise to provide Pennsylvania's frontline heroes with relief, the Senate approved legislation to provide $25 million in federal funding to support EMS providers.
Since January, the General Assembly has advanced measures totaling $250 million for frontline workers, health care providers, emergency services and EMTs. The passage of Senate Bill 739 builds on the General Assembly's recent efforts to distribute $225 million in federal relief funds for hospital and behavioral health providers to retain and recruit staff.
The measure also would ensure that all fire companies – whether volunteer, paid or combination department – are eligible for the low-interest loans through the Fire and Emergency Medical Services (EMS) Loan Program. SB 739 statutorily implements a voter-authorized expansion of the program done through a 2021 ballot question.
Monday is National Donor Day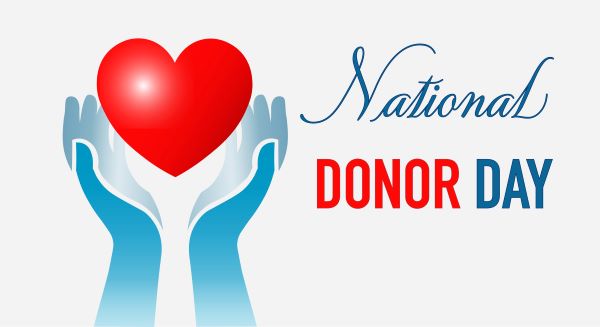 Monday isn't just Valentine's Day, it's also National Donor Day. Many health groups use this day to sponsor blood and marrow drives and organ/tissue sign-ups.
The General Assembly passed the Living Donor Protection Act last year, prohibiting insurers from discriminating against an organ or tissue donor. It also ensures family and medical leave is provided for an eligible employee for the preparation and recovery necessary for donation surgery. In addition, it requires development of informational materials relating to living donors and the benefits of live organ and tissue donation.