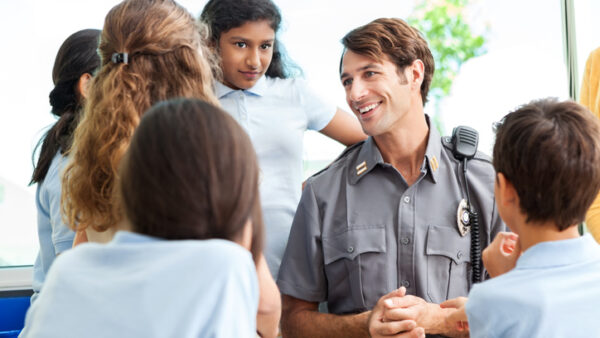 HARRISBURG – The Senate Education Committee today advanced a bill introduced by Sen. Mike Regan (R-31) to protect Pennsylvania students and teachers by requiring schools to employ armed security personnel during operating hours.
"Schools should be a place where students and teachers feel safe and the focus can be on learning," Regan said. "Parents want to know when they drop their kids off in the morning at school that their child is going to safely return home at the end of the school day."
Regan's Senate Bill 907 would require school districts to employ an armed, trained and vetted security person at every school during operating hours.
The bill also aims to enhance safety at school extracurricular activities. It would give school boards the discretion to station armed security personnel on school grounds during extracurricular events outside regular school hours.
Regan's proposal would require the armed school safety personnel to comply with vigorous training and certification requirements, including lethal weapons training and guidance on interacting with students.
"The state requires students to attend school, so it has a responsibility to ensure their safety during school hours," Regan said. "My bill would ensure schools, teachers and students are less vulnerable to an attack. One of the core functions of government is to protect our children."
The General Assembly has appropriated $800 million in grant funds to help districts pay for school safety and security upgrades and, according to the Pennsylvania Department of Education, only approximately half of Pennsylvania's 500 school districts have taken advantage of putting armed officers in schools.
"School safety experts have told us the most effective method of deterring violence in schools is by putting an armed, trained and vetted security person in every school," Regan said. "We need to do this now before another tragedy strikes a school full of children."
Regan's bill now heads to the full Senate for consideration.
More information about Regan is available by visiting his website at www.SenatorRegan.com.
MEDIA CONTACT: Bruce McLanahan
717-787-8524