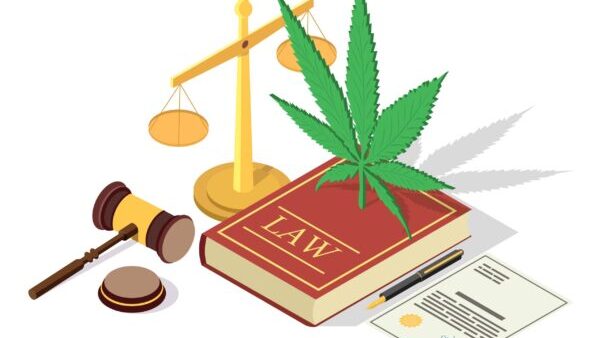 HARRISBURG – The Senate Law and Justice Committee, chaired by Sen. Mike Regan (R-31) today approved six bills, including three to reform Pennsylvania's medical marijuana law. One bill would enable the sale of edible medical marijuana in the commonwealth.
"We want Pennsylvania's medical marijuana law to better serve the patients who rely on this medication for a variety of illnesses and conditions," Regan said. "I brought Republicans, Democrats and stakeholders together to reform the medical marijuana law in ways that will benefit patients."
The committee approved Senate Bill 835 – which Regan introduced in cooperation with Democrat chairman of the committee, Sen. Jim Brewster (D-45) – containing a comprehensive set of reforms to Pennsylvania's existing medical marijuana law.
Regan's legislation would eliminate the list of qualifying conditions and enable a patient's doctor to determine if a patient's ailment could be positively treated with medical marijuana.
"I believe doctors and medical professions should decide if a patient would benefit from medical marijuana," Regan said. "The current system places government bureaucrats between doctors, patients and the medicine they need."
Additionally, the bill would eliminate the need for patients to renew their medical marijuana card.
Senate Bill 835 would enhance legislative oversight of the medical marijuana law by requiring the director of the Office of Medical Marijuana within the Pennsylvania Department of Health to be confirmed by the Senate. The director currently is chosen by the governor.
The committee also approved Senate Bill 538, which would enable medical cannabis patients to purchase their medicine in edible form. The bill would require the medicine to be tested for consistency and potency. It would prevent the products from being marketed in a way that appeals to children.
The committee approved Senate Bill 773 to enable Pennsylvania-based growers and processors to sell medical marijuana directly to patients. The Pennsylvania Department of Health currently allows some growers to sell medical marijuana to patients while preventing others from doing the same. The bill would establish fairness and parity in the medical marijuana market while providing more choices for patients.
The committee approved all three medical marijuana reform bills with bipartisan support.
"At a time when we hear a lot about partisan gridlock in government, we were able to bring Republicans and Democrats together to advance reforms to Pennsylvania's medical marijuana law," Regan said. "We brought people with varying perspectives to the table to improve the medical marijuana law for the patients it serves."
The committee in other business approved a bill to establish a hit-and-run advisory alert system to be known as "Jay Alerts." Senate Bill 730 was introduced in honor of eight-year-old Jayanna Powell, who was struck and killed by a hit-and-run drive in west Philadelphia in November 2016 while walking home from school.
The bill would require PennDOT to establish a system to alert vehicle repair facilities in Pennsylvania. The investigating law enforcement authority in a deadly or serious hit-and-run accident would alert vehicle repair facilities using the new system. The alerts would include the vehicle make, model and year; license plate number; unique identifying characteristics and the extent of damage.
The committee approved Senate Bill 260 to authorize state parole agents in the Pennsylvania Department of Corrections to wear body cameras. The recordings would provide transparency, promote de-escalation of conflicts, reduce instances of liability, improve security and provide accurate accounts of interactions between parole agents and parolees.
The committee advanced Senate Bill 836 to enable the Pennsylvania State Police Municipal Police Officers' Education and Training Commission (MPOETC) to conduct fingerprint-based criminal history checks on municipal police officer applicants. MPOETC currently lacks the authority to perform this task, but has been granted a temporary waiver by the FBI to conduct these background checks.
All six bills now head to the full Senate for consideration.
More information about Regan is available by visiting his website at www.SenatorMikeReganPa.com.
MEDIA CONTACT: Bruce McLanahan
717-787-8524