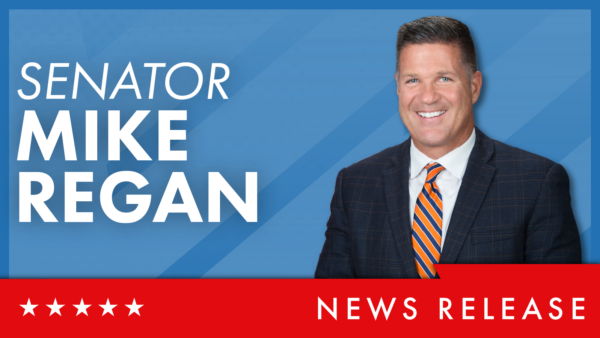 By: Pennsylvania Senator Mike Regan
Ten years ago, as a member of the House of Representatives, I introduced my first piece of school safety legislation. I was brand new to the legislature, and my proposal came in response to the Sandy Hook Elementary School shooting. The goal of that legislation was to ensure the presence of at least one armed security officer at each school building.
Now, ten years later, after hundreds of more shootings on school campuses, we have witnessed yet another tragedy, now in Nashville, where three young children and three adults were senselessly killed because an individual with mental health problems was able to gain access to a school building.
This should not and cannot continue to be allowed to happen.
In Pennsylvania, we have taken steps to implement and improve school security measures, but if we have learned anything with each school shooting, it is that every school must be prepared for the worst and to do that, they must meet a certain level of security mandated across the Commonwealth.
Over the last ten years, I have led the charge in the Senate on the issue of school safety. Legislation that I sponsored created a School Safety Committee within the Pennsylvania Commission on Crime and Delinquency (PCCD) and a School Safety and Security Grant Program to provide schools the financial resources to hire school police or resource officers and to purchase equipment or make physical changes to their buildings in order to keep their schools safe and secure.
However, with each tragic attack on a school, I am reminded of the pushback I faced on my original proposal to require armed security.
Superintendents and school boards demanded local control of such decisions, and some continue to be resistant to the concept of having armed security. This defies commonsense, especially when we have industry experts stating that such officers are the first step schools should take to prevent a tragedy like those that continue to happen needlessly across our country.
The sad truth is that individuals are now specifically targeting schools – and especially schools they know are easily accessible and not well-secured. Early reports out of Nashville indicate that the shooter considered targeting another school but was deterred by the level of security there.
The idyllic times of our schools being a safe haven for kids where doors could be propped open and visitors could freely come and go are in the past. Like in so many scenarios, the wrongdoing of others now dictates how the rest of us must operate in our daily lives.
Ensuring our students are fully protected while they are at school needs to be a top priority. That is why I am renewing my call for requiring every school to have armed officers on site, who are not only there in case of emergency but can also serve as trusted resources for students and be the eyes and ears on the ground to alert proper authorities to changes in behavior.
My perspective on this issue comes from my career in the U.S. Marshal Service. Part of my responsibilities was to secure federal buildings. I have also relied on other credentialed experts in the field of school and building security as I crafted legislative proposals over the years, and they have all said with uniformity that the hiring of trained and vetted armed officers should be every school's first step when implementing security measures. But still, many have not.
As we are currently reviewing the governor's proposed 2023-2024 budget, I am cognizant that funding is always an issue for our schools, especially when another mandate is proposed in Harrisburg.
Thanks to the School Safety and Security Grant Program, money has been available to schools to hire armed officers and to harden points of entry. And I remain committed to ensuring the continuation of that funding source in the 2023-2024 budget. Every year since the program's creation, my top budgetary ask has been the maintenance and increase of that line item, which began at $60 million. Last year's budget saw a record $95 million for physical school safety and another $95 million for school-based mental health, which goes hand-in-hand when addressing the safety of students.
Also with last year's funding increase came a requirement that schools use funds to meet Tier 1 Baseline Criteria within a three-tiered system before being able to seek funding for additional security measures.
Many of our schools have already taken the necessary steps to implement both baseline criteria, which includes employing school security – whether it be School Police Officers, School Resource Officers, or School Security Guards – but the time has come for all to recognize that this is a must in today's world.
Let's not allow another tragedy to occur or another ten years to pass by without taking necessary action. The lives of our young people – and their bright futures – depend on it.
Senator Mike Regan represents Pennsylvania's 31st Senatorial District covering parts of Cumberland and York Counties.
CONTACT: Bruce McLanahan, 717-787-8524