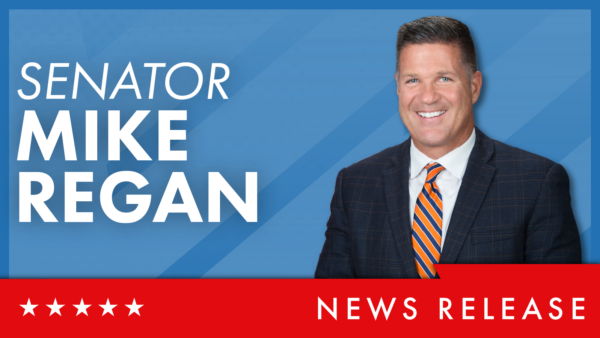 HARRISBURG – State Senate Law and Justice Committee Chairman Mike Regan (R-31, Cumberland and York counties) today sent a letter to Pennsylvania Liquor Control Board (PLCB) Chairman Tim Holden calling on him to refrain at a meeting on Wednesday from pushing through a last-minute, surprise 4% price increase on more than 3,000 popular wine and spirits products in Pennsylvania.
"I am very troubled by the lack of transparency and timing of the announcement," Regan said in the letter, noting the sun is setting on the administration of outgoing Gov. Tom Wolf, and legislators and the public were given very little warning about the potential price hike.
Wolf's tenure as governor will end on Jan. 17, less than a week after the PLCB meeting tomorrow.
Regan noted other times he and his colleagues have called on the board to practice more transparency, including when it closed state liquor stores and rationed products.
"Even after the repeated requests for more transparency, the PLCB continues to operate and make decisions behind closed doors," Regan said in his letter.
The PLCB is scheduled to meet and consider the 4% price hike on Wednesday at 11 a.m. in Room 117 of the PLCB Headquarters in the Northwest Office Building, Harrisburg.
Meetings are open for in-person attendance and are broadcast online via Microsoft Teams. Residents also can attend over the phone by dialing 267-332-8737 and entering the code 240 679 670.
Regan's full letter is available here.
MEDIA CONTACT: Bruce McLanahan
717-787-8524