The Senate Law and Justice Committee convened Monday to discuss the successes and failures of adult-use marijuana programs in other states as Chairman Mike Regan (R-31) continues drafting similar legislation for Pennsylvania.
"I want to fully understand which states are models of success, which ones we should look to for guidance on specific aspects of establishing an adult-use cannabis program in Pennsylvania and which states have failed in one way or another," Regan said. "It is not necessary for us to go about this blindly when 18 other states have navigated the process already."
Participants pointed to Illinois and Arizona when considering how to help medical marijuana growers, processors and dispensaries transition into selling adult-use product as well. Michigan and Massachusetts were likewise recognized for their competitive tax structures that achieved both affordable pricing and shrinking the illicit market.
Regan reiterated that Pennsylvania's program must also address DUI and workplace safety concerns and ensure that its medical program remains successful, while still providing opportunities for smaller and disadvantaged applicants to enter a new adult-use market.
"I am cognizant that the legalization of adult-use marijuana is concerning for many members, but as more surrounding states legalize marijuana, we cannot sit idly by," he said.
As neighboring states adopt adult-use laws, residents may flock across Pennsylvania's borders to buy product, taking their tax dollars with them. The Independent Fiscal Office has estimated that tax revenues from adult-use marijuana sales could generate between $400 million and $1 billion in Pennsylvania.
"In turn, they will be contributing to the tax base of those states and helping to pay for their roads and bridges while Pennsylvania deals with the implications of purchases brought across state lines without the revenue or resources in our legal system to address them," Regan said.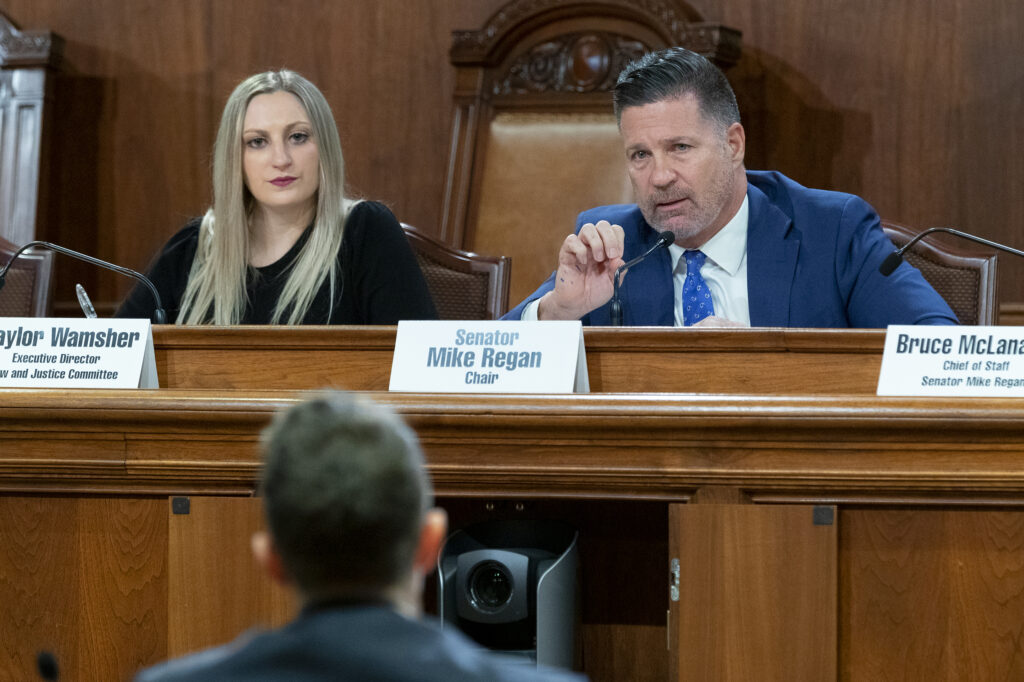 CONTACT: Bruce McLanahan, 717-787-8524